A  recent article from NewsCred reporting on B2B influencer marketing shared statistics like these:
"…when a brand repurposes an influencer's content, it performs an average of 35x better than its own content."
That is what influencer marketing looks like when it works, and how it works is what businesses really need and want to know…
Influencers Work!
The statistics can be impressive and influencer marketing has been one of the most potent marketing mediums in recent memory.
Influencer marketing works, but how to put this effective marketing strategy to work for your business will depend on your audience. B2C and B2B marketing have the same rules they are not the same game.
Same Rules Different Game
In the B2C arena, influencer marketing is all about finding the cool kids, the kids that everyone else follows, listens to and watches. The rule is simple, an influencer must influence, persuade and win customers. In the B2B arena, the same rules apply, although the cool kids in the world of business may look a bit different.
The audience is where and how the game changes, dramatically. In B2C marketing it is a numbers game, the more followers the better. In fact, how much influencers earn and how much companies pay will be primarily determined by the number of followers they claim.
According to CNBC, Kylie Jenner makes $1 million per every sponsored Instagram post (she is also reported to have `112 million followers!). In this B2C arena, nearly everyone can be considered a potential customer and thereby a part of the B2C marketing audience. In B2C marketing, businesses see that as 112 million good reasons to consider an influencer like Jenner.
It is nothing like that in the B2B arena. While marketers who employ B2B influencer marketing may attempt to reach larger numbers of businesses, the real goal is reaching those companies in real ways. In the world of business, that means ways that are practical, feasible and beneficial. One is a game of "likes" and the other is a game of trust.
Playing the Game
At the onset of this conversation,  it was cited that repurposed content using an influencer performs 35x better than without using an influencer. This only works, however, if you understand the game. Using this analogy as an example will highlight this point.
If you are a business with a new AI solution or offer an innovative cloud computing platform, regardless how much Kylie Jenner pushes, promotes or champions your products or services, it isn't going to make a difference.
The IT manager, Computer analyst or business owner may like Kylie Jenner, but they sure aren't going to base business decisions relying on her software, IoT or cloud computing acumen. This has nothing to do with preference, this is all about trusting the influencer and their knowledge of the topic. Influencers in the technology sector are listening to people like Marques Brownlee or Jeremy Waite among many others. The next pop icon or star athlete may have a bunch of fans and followers but those fans aren't paying the bills.
Winning the Game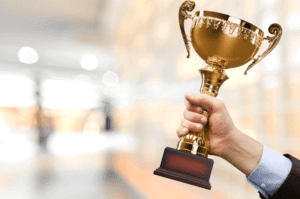 Business is all about winning, which is defined by success. Does influencer marketing work? Undoubtedly. It just works differently in the business arena and this is actually a very good thing for businesses of all sizes. Small and mid-size companies just generally don't have the luxury to afford an influencer marketing budget of millions of dollars. Fortunately, they don't have to and reports suggest a greater ROI for smaller, micro- influencers…
"According to AdWeek, 60% higher campaign engagement rates are driven by micro-influencers and those campaigns are 6.7 times more efficient per engagement than influencers with larger followings."
Remember that the rules that dictate what the role of an influencer is, haven't changed. They are expected to influence, persuade and win customers. For that IT manager and business owner to be influenced, persuaded or won over, it won't have anything to do with how much they "like" an influencer. This audience will need to trust the influencer, based on knowledge, expertise and other practical measures of credibility.
B2B Influencer Marketing Strategy
How an influencer functions and the actual work they perform is the other glaring difference in how the game is played. Tweets and Snapchats are often prime avenues for B2C influencers to use, they want to be liked and they need to be "followed" in order to be of value. In B2B influencer marketing, the influencer must provide that value.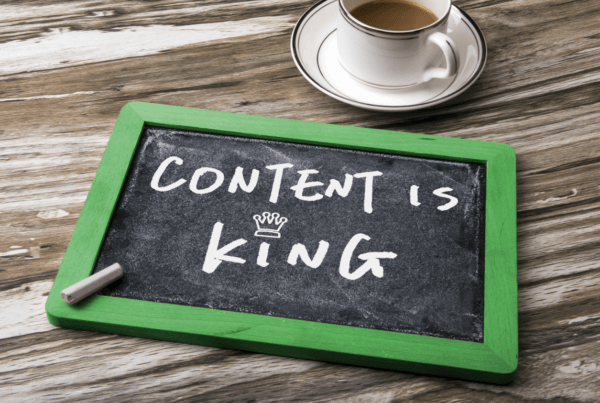 Influencers in the B2B realm, not unlike B2C influencers, have multiple mediums and methods from which to choose. From reviews and video tutorials to guest blogging the vast majority of B2B influencer marketing will be content-centric. You may be able to endorse a shoe by wearing it, but endorsing a cybersecurity system will require a bit more effort.
Yes, influencers work – and yes they are effective. In the world of B2B marketing, they just might not look or sound like your typical B2C influencer.
The Name of the Game
When it comes to influencer marketing in both B2C and B2B aspects, the job and rules for an influencer remain unchanged. Sure the name of the game changes and in this case, literally, but the key is in knowing what names to use. In order to get the right influencers, you need to know what names audiences are listening to and most importantly, knowing what or "who" your audience is listening to…
Communication, SaaS or cars, it doesn't matter what your service or product is, getting it into the hands of your audience is the object of the game. The right influencer for your business is the one who will help you get that done. The rules haven't changed only the name of the game and today the name of the game is influencer marketing.
If you have questions about how to integrate influencers into your B2B marketing campaigns, contact us today.