Marshall McLuhan famously said, "the medium is the message." If that's true, then the internet demands that you slap a "buy now!" button on every ad.  Indeed, it seems the world wide web was built for direct response marketing. Still, you might wonder what the best digital marketing call to action examples are.
A call to action (CTA) is either a statement or a button that gives the consumer an instruction. The key word in the three-word "CTA" is "Action." You want the customer to take the next step in the buyer journey. This can be a purchase, an instruction to make a phone call for an appointment, or directions to download an eBook.
CTAs can be placed on websites, in display ads, or even on social messaging. The best call to action examples then must be divided into categories based on the step you want the buyer to take.
"Buy Now" Calls to Action
The first category of CTAs that we will look at are ones that ask the customer to make an immediate purchase.  These are most commonly used on e-commerce sites.
Some of the common purchase CTAs are:
Buy Now

Add to Cart

Check Out

Purchase Now

Shop Now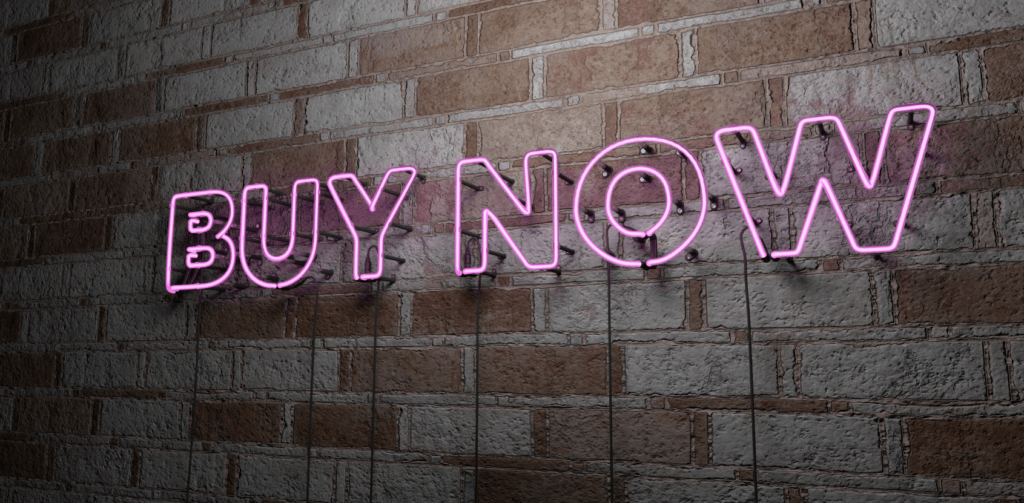 But the best CTA examples for e-Commerce get more creative. For instance, Manpack, a men's essential store features a button that says "Build a Manpack." They are appealing to the customer's masculinity and his need to be part of a group.
Not every purchase is for the buyer. Sites that encourage gift purchases sometimes have creative add to cart buttons. GiftRocket, an online store that sells gift cards features a CTA that says "Send a GiftRocket." This language helps the purchaser imagine the present is already on its way to the recipient.
Service providers have found a way to direct people into online purchases as well. LessAccounting, a site that provides bookkeeping services uses the CTA "let's do it!"
"Give Me Your Email" Calls to Action
Marketers know that most people who land on their website are in information-gathering rather than purchasing mode. That's why they try to get the customer to give up their email address so the business can nurture the relationship over time.
Of course, consumers have gotten savvy about giving up their data, so marketers have been forced to get more creative about how they ask for the information.
Some of this is mixing up the free giveaway. At the dawn of the internet, it was enough to tell people to sign up for the company newsletter. Later, businesses began offering ebooks or other digital products in exchange for the contact information.
Now, people are being offered free trials, entire courses, and even free services so the marketer can continue the relationship. This has forced marketers to come up with ever more sophisticated bribes.
T-Mobile, for instance, once offered a free Netflix subscription with activation of two or more cell phone lines.  Their CTA was simply "get the details."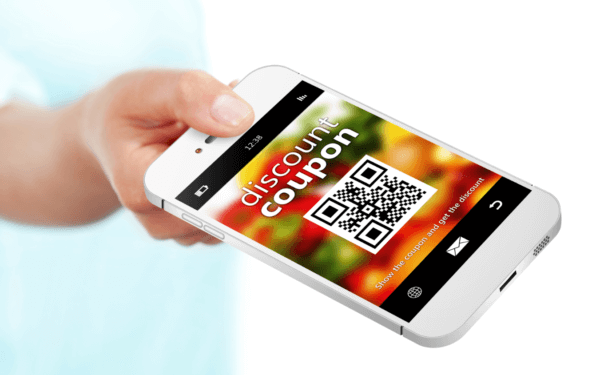 One popular freebie for e-commerce sites to offer in exchange for the shopper's information is a coupon giving the visitor a discount on a future purchase. Ugmonk offers visitors a 10% off coupon and their button says "Yes Please! Send Me the Coupon."
Square, a credit card processing service for small businesses makes its money on the fees it collects from each transaction. Therefore, they're willing to give away a physical card reader in order to secure the company's business.  The headline on their sign up form is "Start Accepting Credit Cards Today," and the submit button reads "Get Free Card Reader."  This emphasizes the enormous value Square provides each of the people who sign up with them.
Google AdWords CTAs
Google AdWords ads must be written to make every character count. Advertisers have just 25 characters in the headline and two 35 character description lines. Further, Google restricts advertisers from using terms such as "click here" in the ads.
The whole point of an AdWords ad is to generate a click to a landing page. The page on which the user lands after clicking must do the heavy lifting of getting the person to buy, call, or submit their information.
The average click through rate on an AdWords ad is 2 percent, though that varies by industry. Attorneys are lucky if they get 1 percent of people to click whereas dating ads get upwards of 3 percent.
Ads with high CTRs sometimes incorporate a brief testimonial into the description. HealthyBodyWeb.com for instance includes the comment "Hands down, the best equipment for the cost," referencing a Fitness World Weekly quote.
Another trick is to use symbols in your ad. Staples, for instance, includes the ® symbol in their branded ads. The legal reason for doing this is to protect the registered trademark. The marketing rationale is that it makes the text ad stand out visually.
Social CTAs
As social media began dominating people's time on the internet, marketers found a way to communicate with these massive, targeted audiences.  It takes a while to build the relationship on these networks, and people don't tend to want to "buy now" or even give up an email address immediately.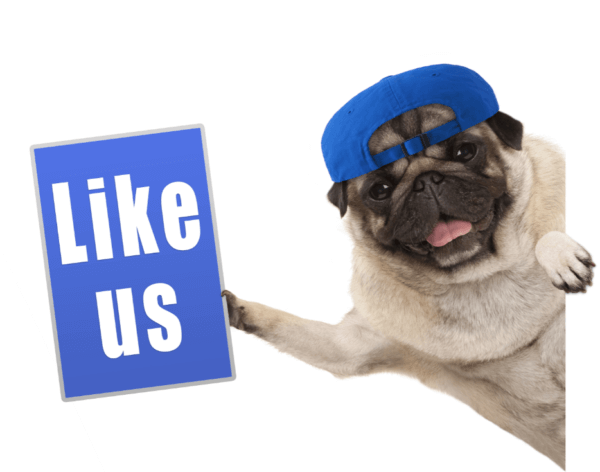 Instead, companies and influencers generally ask only for a follow or a share on Facebook, Pinterest, or Instagram. Some popular phrases used as CTAs on social media are:
Tweet this

Like us on Facebook

Share with friends – (usually with multiple social media platform options)

Review our product

Download this content

Add your comment
Some social media ads allow the consumer to get more involved with the product. For instance, on all of Amazon's purchasing pages, they have an "add to list" button that allows the user to create a wishlist with products they desire.
Some social media ads do encourage people to buy right away. Facebook's ad platform, for instance, allows people to "Book Now," "Contact Us," and "Play Game" among other options.
Social media is also a great venue to get people to download an app. With nearly 52 percent of all web traffic coming from mobile, getting the customer to download an app is the logical next step in continuing the relationship.
The two main app stores, Google and Apple, both have standard download buttons that let users know they are downloading an approved app. That means marketers need to put their creative CTA into the description. App creators have 4000 characters to describe their product and to urge people to download it.  One thing app owners do is ask users to "text me." In this case, the user will get an automated text message with instructions on how to download the app.
The internet is perfect for direct marketing experts, which is why CTAs have become such an important part of every online marketer's toolbox.
At metadata.io, we love talking shop about digital marketing. Contact us today if you want some feedback on your digital marketing CTA's.