Get to pipeline and revenue faster
Launch unique campaign experiments so you can double down on what's working – and forget about the rest.
"Metadata automates the tedious tasks of our campaign building with the power of 10 campaign managers."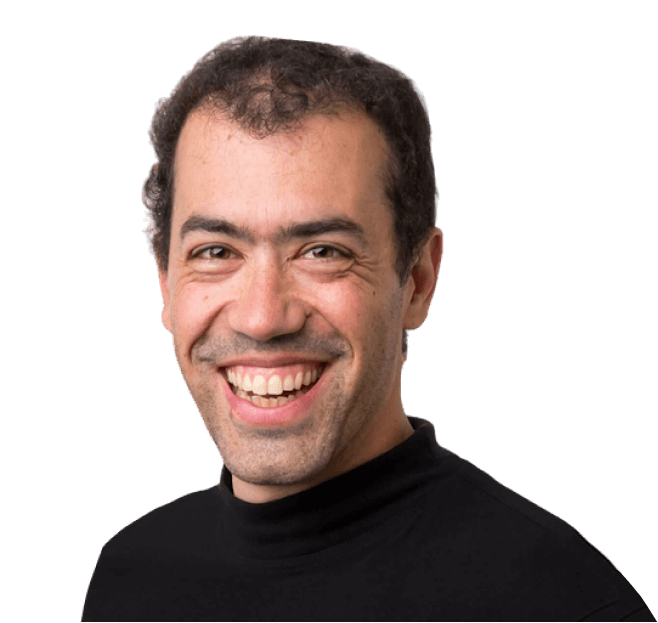 B2B marketers don't experiment enough
(and research confirms it)
It's intimidating. It's complicated. And it creates a ton of manual and repetitive work. Most B2B marketers never have enough time or the people to do it well. Say goodbye to both excuses with Metadata.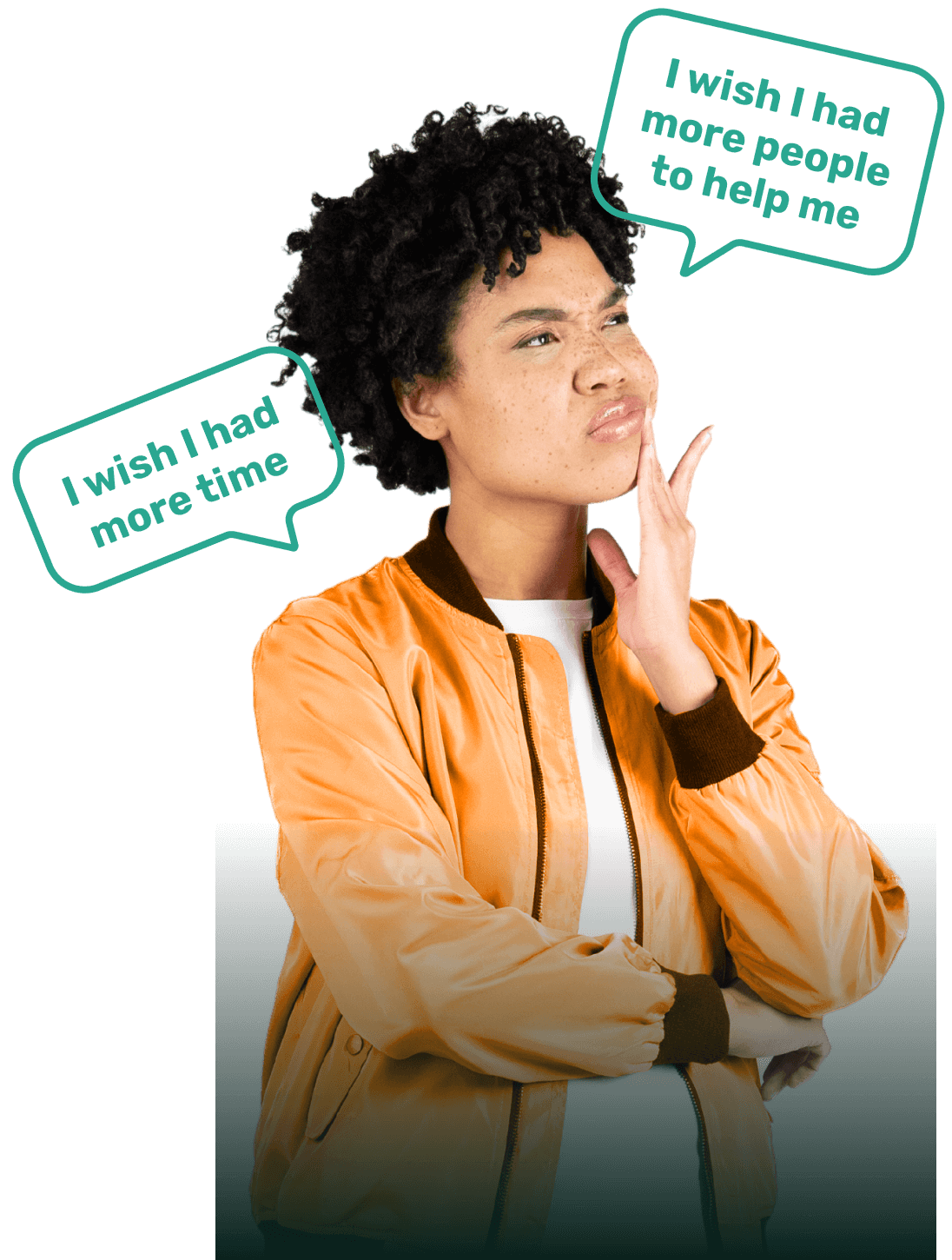 Helping B2B marketers experiment at scale
Run experiments without needing more time or people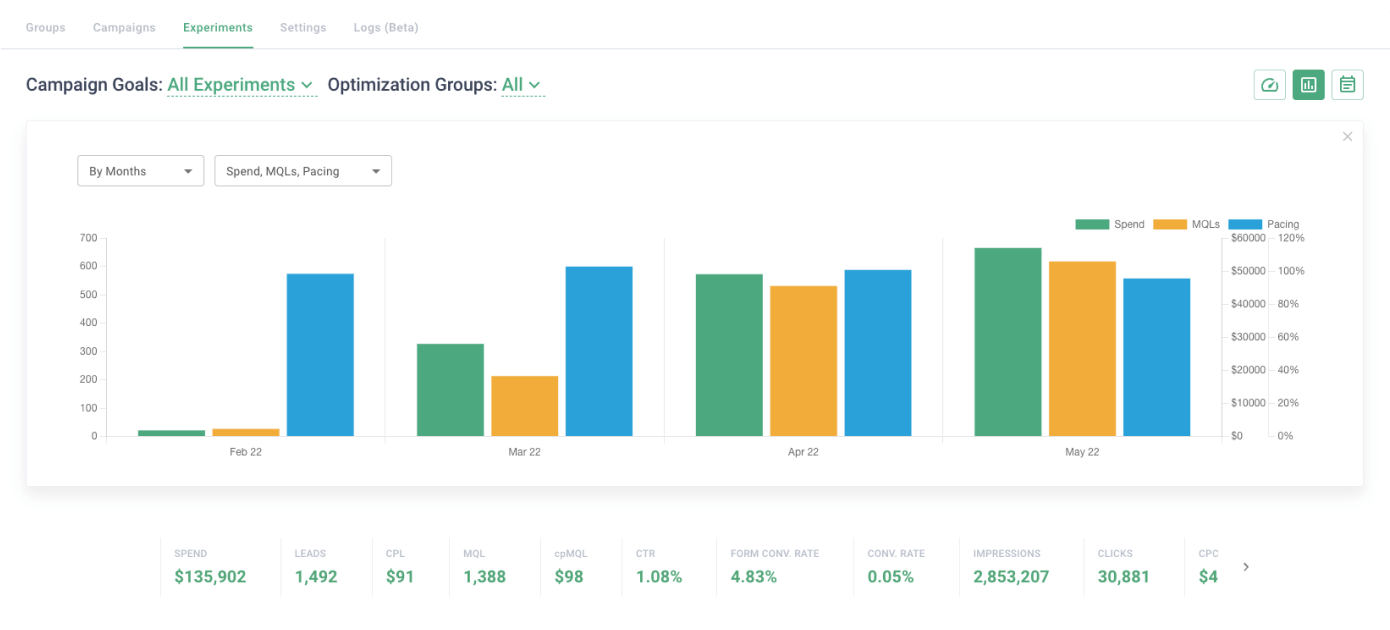 Test new audiences, messaging, creative, and content offers
Run experiments with different variables and without a huge growth team. All from a single screen using our campaign builder.
Push campaign experiments to your ad channels
Every unique campaign experiment is created in Metadata. With one click – you can push all of your experiments directly to your ad channels.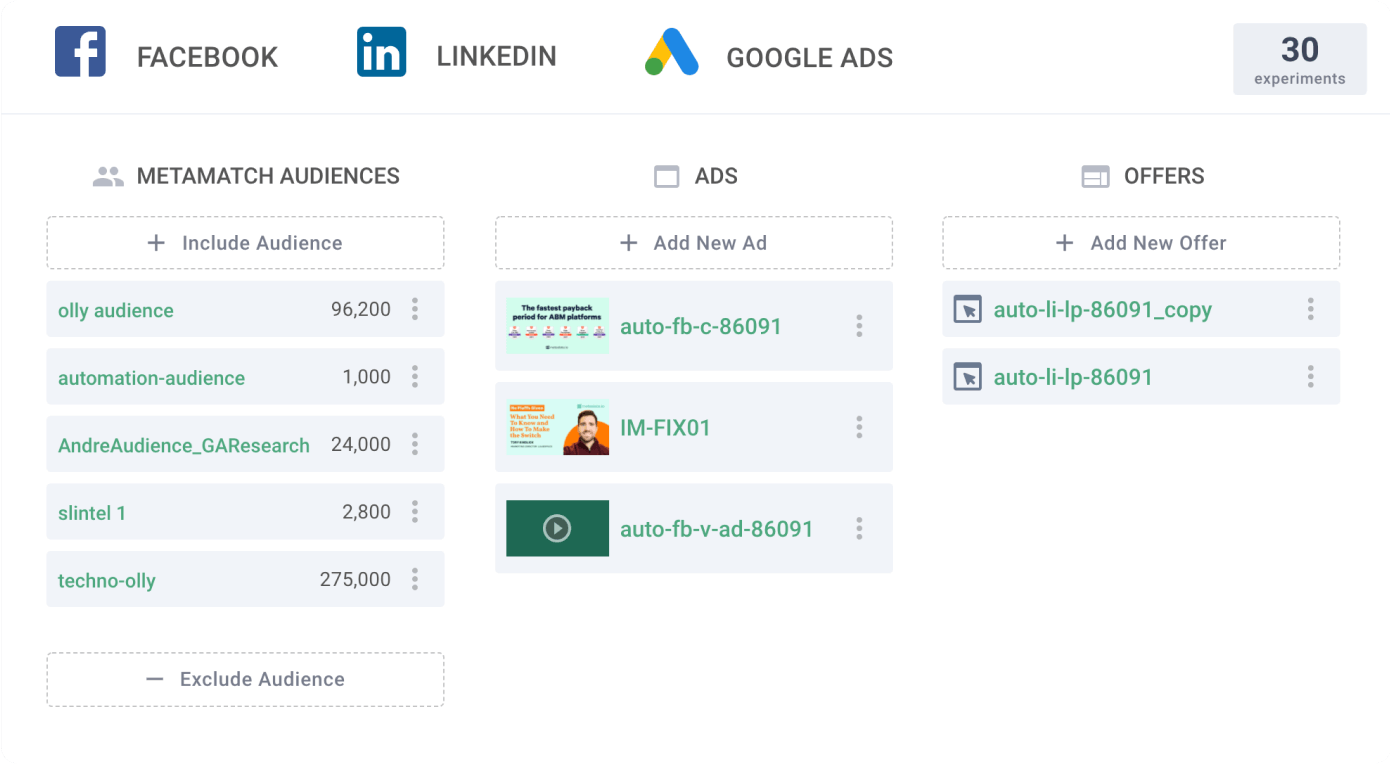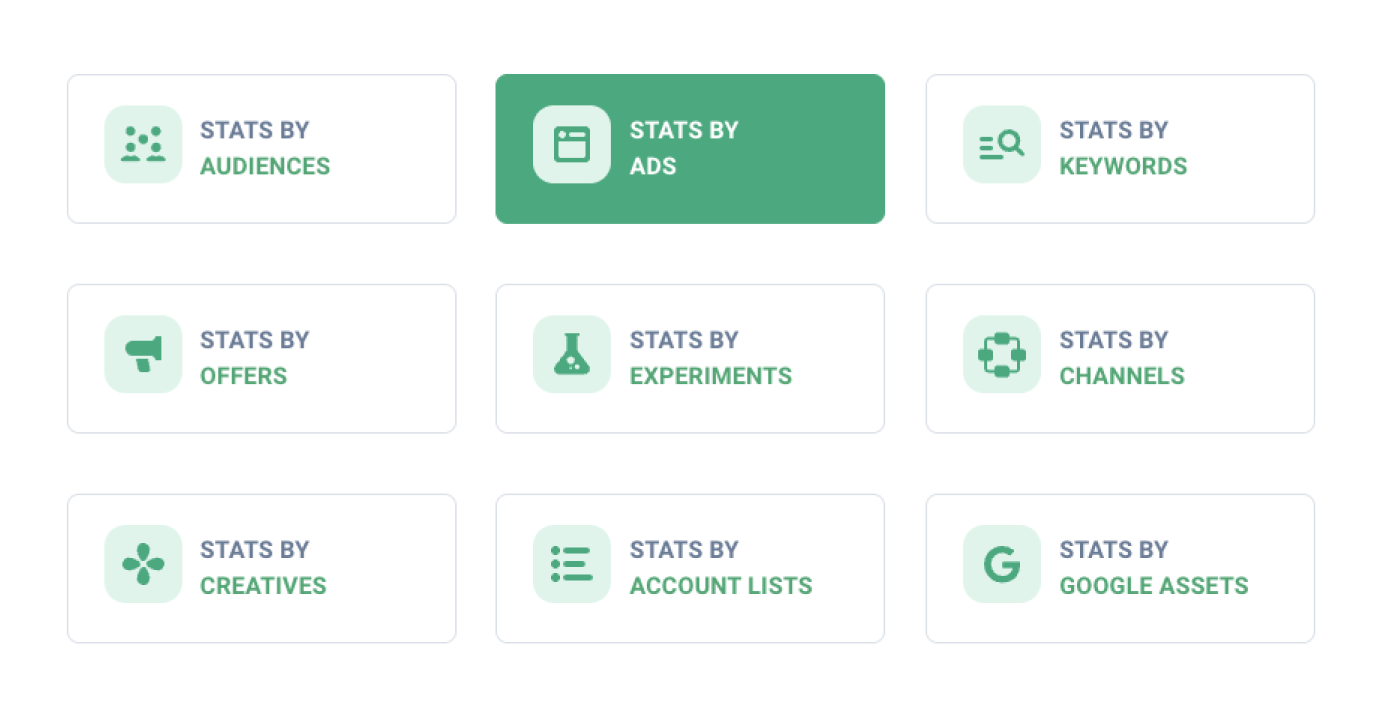 Figure out what works, without doing any analysis
Set your campaign goals and budget. Then let Metadata do the rest and tell you which experiments are working with statistical significance.