Use one tool to run paid campaigns
Run your campaigns directly from Metadata without having to log into any ad channel.
"Metadata automates the tedious tasks of our campaign building with the power of 10 campaign managers."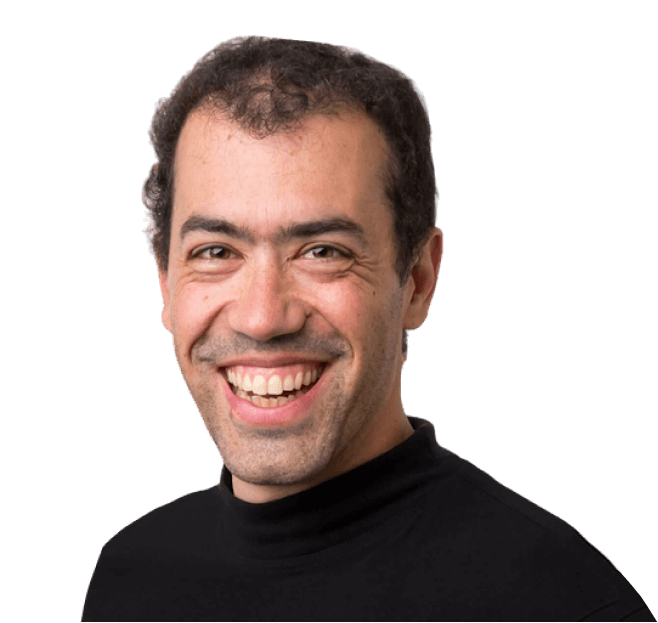 Manual and repetitive tasks are eating your budget
You can hire a team or bring on an agency to run your paid campaigns. Either way – you're still using more people to get low-value work done.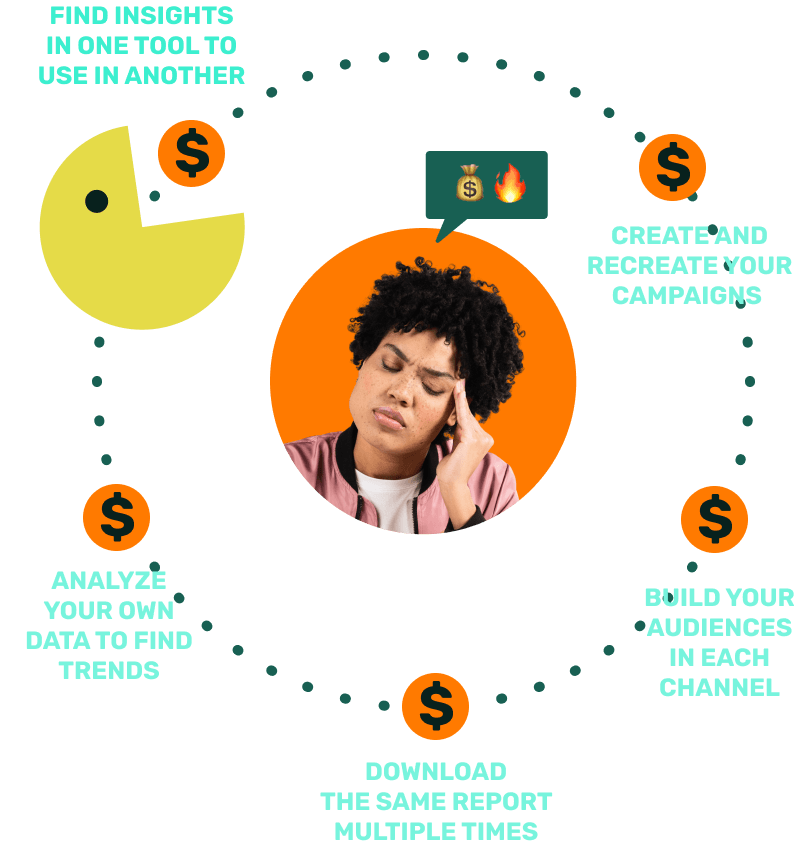 Running paid campaigns takes too much time
You spend all your time building campaigns in one channel. Only to rebuild them in another channel. With Metadata – it doesn't have to be this way anymore.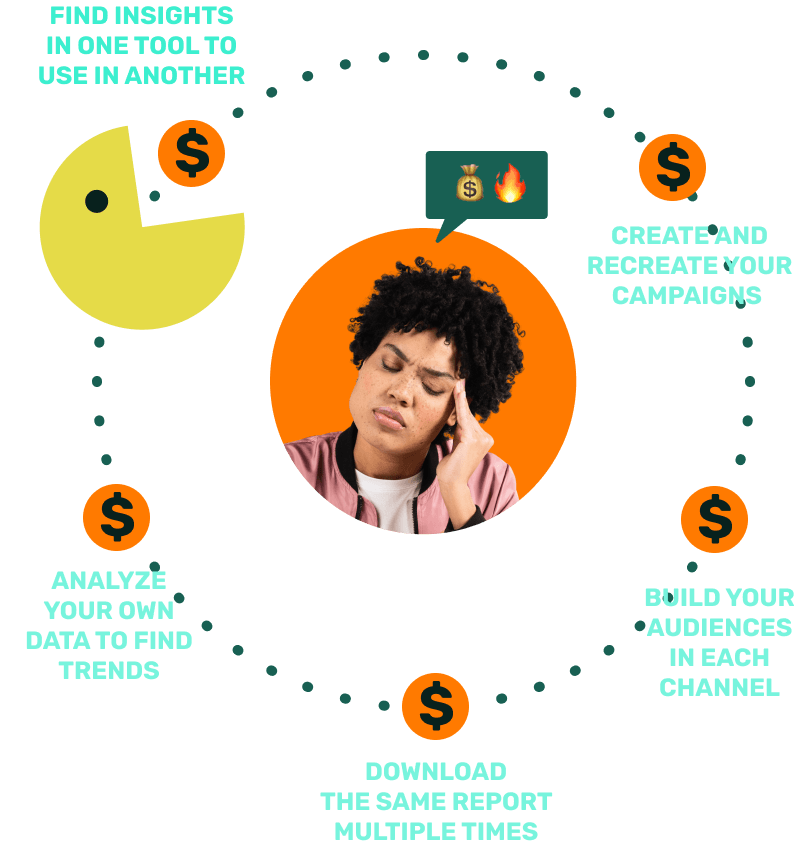 Turning B2B marketers into superhumans
Scale your marketing team with fewer resources
Use your audiences across channels
Stop wasting your time recreating audiences in each ad channel. Create your audiences once and reuse them for new campaigns.
Build your campaigns directly in Metadata​
Never rebuild your campaigns ever again. Select your audiences, ads, and offers from the same screen, then push your campaigns to each ad channel.

Manage your budget with automated rules
Set your budget for each campaign and automatically pace your spend across channels. Forget about having to set reminders and do this manually.
Get your own live demo
You've done your research. Seen enough social proof. And want to see the real thing.