If you work for an online company, you probably know something about online advertising and digital ad campaigns (unless you have been living under a rock, of course).  
You likely have a social media presence on Facebook, LinkedIn and run banner ads on Google Display Network or other programmatic ad networks. Read on for 6 rules to consider in order to develop smart ad campaigns that stand out from the crowd and drive conversions, pipeline, and ultimately revenue for your Sales team.
Rule #1 – Follow ad channel guidelines
Each ad channel has unique guidelines for banner ad sizes and formats. When developing ad creative, keep in mind the sizes and formats to which to you need to adhere, and adjust your creative accordingly. Here are a few examples:
1200×628 jpg or png
1200×628 jpg or png
300×250, 728×90, 300×600, 160×600, 468×60, 120×600 jpg, png or gif
For a comprehensive guide to ad size guidelines, check out this always-updated reference from Buffer.
Rule #2 – Include memorable ad copy
Most of your posts will be the standard 1200×628 image with a short description, but if you're building a brand you should probably consider adding your logo and some brief, memorable ad copy to that image in case it gets re-posted since the biography can be edited. Less is more; keep the ad copy short enough so that it can be read in a few seconds as the viewer is scanning the page.
Rule #3 – Embrace design quality
Make your ads stand out with eye-catching design. Use high quality images that captivate your audience.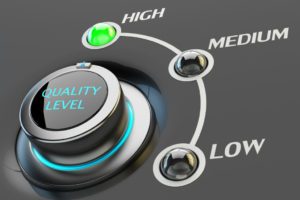 If you don't have a designer in-house, considering hiring one, or at the very least use an online graphic creation tool like Canva, which provides resources to learn about good design, and includes many pre-built, eye-catching templates to use as a starting point.
Rule #4 – Be relevant to your audience
When developing creative for different combinations of offers and channels, ask yourself this: "Is what I'm saying in my ad truly the most relevant way I can let my target audience relate to my product?"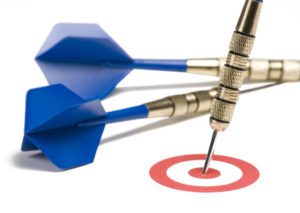 This is particularly important in account-based marketing scenarios, where relevance to contacts who match your ideal customer profile (ICP), i.e. the combination of industry, line-of-business, buyer persona, etc. that is the best match for your product or service, is key to maximizing engagement and conversion rates.
Rule #5 – Promote your persona
Don't be afraid to define your brand with a persona that reflects the wants and needs of your target audience.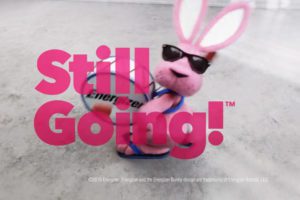 It will make your brand stand out and establish trust and loyalty with the right people. You're marketing to people, and people trust brands who have personalities that fall into recognizable buckets, so give them what that want. Design your ads to reflect your brand's persona. You can learn more about building a brand persona here.
Rule #6 – Test, test, test 
Testing is paramount in digital marketing today, because simple variations in ad design or copy can have a big impact on whether an ad draws clicks and conversions or not. Create sets of ads within one campaign and let them battle it out for ultimate ad campaign supremacy. Singular messages are best within one set – a campaign can have multiple sets that are somewhat different, but sets will test better against each other when they have minor differences. Less text is always best. Smaller ads should absolutely have less text. Keeping the style of the images similar will also help you better reflect on test results on ads. This means each set should use the same style of logo, font, and images.
Create multiple sets to test against one another. With a set – use the same logo, header / subtext, button, hero image and background. As you make your way to smaller ads that can't fit all the elements – you should start editing down / cutting out elements to make the text readable.
Pro tip: Digital ad testing has traditionally been a manual, labor-intensive process. If you truly wish to optimize your ads for conversions and pipeline creation, consider working with a demand gen platform like Metadata that employs an AI Operator to massively scale your ad testing efforts.
Final thought
To get Facebook's input of your ad's quality, check out the Facebook image text check tool. It checks your image for extraneous text, and in fact, Facebook will not let you use an image until it has passed this check. Just don't rely too heavily on it since results may vary on the font style, images and colors used. For example, an ad with a white button with black font on a black background will have better results than the same ad with a gray button with black font on a black background.
Have any other tips? Shoot me a note and let me know!