In 2015, the average Facebook ad cost per click across all industries was $0.27. This year, it is $1.86 – a 588 percent increase. This is not an anomaly. When Google introduced Adwords, advertisers were able to generate visitors to their websites at just a few cents per click. Today, advertisers in most industries pay $2.69 per click, and some extremely competitive keywords exceed $100 per click.
As advertisers catch on to the value of an advertising platform, the cost to advertise goes up. Companies who built their marketing budget around the value of the service can find themselves crowded out. They have to find new solutions. 
If you've found that your Facebook ROI no longer makes it a viable platform, what should you do? This article will look at 4 alternatives to traditional Facebook ads. 
Google Display Ads – With Targeting
If you cannot afford Facebook Ads any longer, you are unlikely to find an alternative in the traditional Adwords Search program. However, Google offers a another option – Adwords Display Ads. These are visual (or "banner") ads displayed across other pages. Depending on your targeting selections, your ads could show up on major sites like ESPN.com, and Forbes.com as well as niche appropriate sites like BabyGearLab.com or LabradorTrainingHQ.com.
The click through rates on Display Ads are lower than they are on traditional Adwords or Facebook ads, but don't let this bother you. You still only pay per click! Currently, clicks average $0.69 each.
You have a variety of targeting options. You can:
Target by keyword (ie. "best plumber near me" or "pet supplies online.")
Target by interest (ie. homeowners or pet owners)
Retargeting – showing ads to people who have already engaged with your page.
Target by related pages. This one is great! You can actually "retarget" the visitors to your competitor's pages!
In addition to targeting, you can also place restrictions on who sees your ads. For instance, you can limit the displays to people in a specific geography, age range, or gender. You can also include negative keywords. For instance, if you're looking to attract clients to a high end cosmetic dentistry practice, you can exclude those looking for an "affordable dentist."
You will need to create display ads with strong visual appeal in a variety of sizes ranging from 200×200 pixels to 300×600 pixels. While you do not need to upload ads in every possible size, uploading ads in a variety of sizes will increase the opportunity for your ideal customers to see your promotion.
Alternative Social Media
Facebook is the big dog in social media, but it is not the only puppy in the advertising kennel. Some social media sites like Twitter and Linkedin have been around for over a decade. Newer platforms like Pinterest and Instagram are firmly planted in the public's mind.
But other social media opportunities spring up regularly. If you can establish yourself early, you will not only get in when the advertising rates are low, you'll also look like a trendsetter.
Here are three of the most popular emerging social media networks;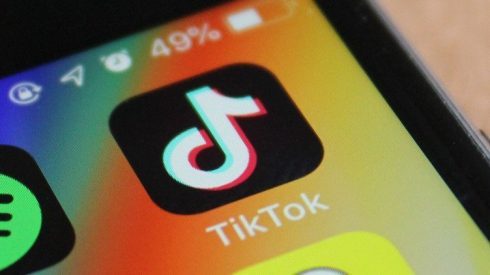 TikTok – TikTok is a new short-form video platform. It was the most downloaded app in the Apple App Store in Q1 2018 and the 6th most downloaded app across all platforms. With more than 500 million active users worldwide, TikTok reaches a younger, more diverse demographic. You'll need to create video ads featuring a quality music track if you want to use this platform.
Vero – After a recent Instagram algorithm change, downloads of the Vero App moved from the 566th spot on the App Store to the 1st. The platform exploded going from 15,000 users to 3 million in just a few weeks. Vero, which means "truth" in Esperanto, thrives on providing an authentic user experience. While Brands cannot purchase ads on the platform, they also do not experience a Facebook "brand throttle." Your posts have just as much chance showing in your follower's feeds as do their closest friend's posts do. Influencer marketing is also a very good option for advertising on Vero.
Byte – Vine, the six-second video platform, was launched in June, 2012 and acquired by Twitter three months later for $30 million. It attracted millions of users, but as the platform and format became popular, other social media sites like YouTube and Facebook began poaching creators. In 2016, Twitter suspended the app from app stores after business conflicts with the app's founders. In February, 2019, Vine creator Dom Hoffman launched Byte. Many industry leaders have observed that the new platform has many of the popular features in the original Vine launch which were later stripped out by Twitter. While this platform is in its infancy, if Hoffman and his team are able to replicate Vine's success with Byte, early brand adopters could benefit greatly.
All three of these emerging social media platforms are most popular with users under age 25. But keep in mind that established platforms like Facebook first generated interest among high school and college aged students before becoming popular across all generations. The new social networks give you the opportunity to cultivate an audience of cutting edge interest-based fans and target your marketing dollars to only the most interested parties.
Content Marketing
If you are tired of paying for ads, generating leads for your business through the creation of high-quality articles, videos, and graphics is an attractive option.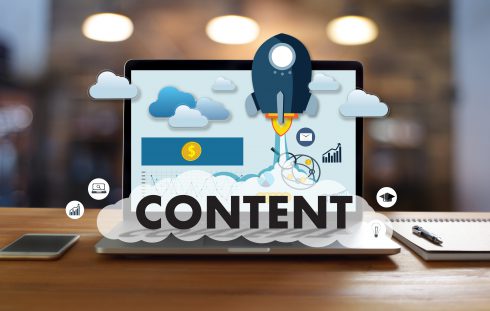 This process is called content marketing. While content does not generate an immediate return, it's value does not expire immediately either. In fact, the more content you create, the more value each piece, including older pieces, takes on. Marketer Neil Patel estimates you need at least 50 entries on your blog before you will start to get much traffic. At 100 entries, your traffic should double and at 200, it should double again.
While it is unlikely that you will be able to break in to competitive keywords immediately, you can earn quicker returns focusing on the so-called "long tail." Rather than choosing two or three word phrases common when advertising, go for keywords of more than four words. One great approach is to answer questions commonly asked by customers in your content.
Content marketing is more than just writing a blog. Your content should not just be featured on your own website. Sharing videos on platforms like YouTube, writing guest blogs on sites, and putting your slide decks on Slideshare.com all play a role.
Your content should provide value to your ideal customers. This can include product or service demonstrations, commentary on industry issues, and information that help your users regardless of whether it relates to your company or industry. For instance, a flooring manufacturer looking to sell to general contractors could feature articles on:
7 Reasons to Use (Company's New Product) – This is an example of a product-based article.
Should You Use Pressure Sensitive or Polyurethane Glue in Commercial Construction Projects? – This is an example of industry information. It establishes you as an expert on topics beyond your actual product.
10 Tax Tips for General Contractors – You are not directly selling your product, but you establish yourself as a key resource point for your target audience. This not only builds long-term goodwill, it also brings people to your site right away who will then visit your product pages.
Content marketing requires a long term commitment and generally does not produce instant results. However, once established, the pay off lasts a long time. It moves your marketing from the "advertising" to the "editorial" category in your prospect's mind. Customers feel they are being educated rather than being pitched. Finally, content gives the prospect something before it asks them to buy anything. Your customers are likely to reciprocate with a purchase.
Influencer Marketing
Once upon a time, brands competed for the endorsement of major media figures. Two thumbs up from Siskel and Ebert could launch an unknown movie into Oscar contention and getting your product on Oprah's Christmas List virtually guaranteed you'd sell out before December 25.
The internet killed off gatekeepers. Now, all of a sudden, people across the world could be looking for your next door neighbor's opinion on purchases. Influential people on the internet began selling sponsored posts and influencer marketing was born.
When one thinks of Influencer Marketing, a tweet from Kim Kardashian comes to mind. Kim K. charges $500,000 to send out a message to her 107 million followers, putting her feed out of reach for most SMEs. But one does not have to be famous to be an influencer. One only has to have the attention of a desirable audience.
In fact, consumers interact with content produced by "micro-influencers" (people with an audience of fewer than 100,000) at 6.7 times the rate of bigger celebrities. The micro-influencer is also more likely to be trusted for advice and recommendations within their vertical than a more general celebrity. While you might enjoy reading where Patriot Quarterback Tom Brady vacations, you're much more likely to consider a recommendation by "ordinary" travel blogger Chris Christensen, the "Amateur Traveler" when planning your own trip.
Non-celebrity influencers' value lies in the audience they can deliver. Those with larger followings cost more. But even people with a well defined audience of 10,000 can provide a lot of value to your company. Most micro-influencers charge between $75 and $500 per post.
The More Things Change, The More They Stay the Same
The one constant on the internet is constant change! If you caught the Facebook Ads wave early, you were probably able to grow your audience quickly at minimal cost. As the platform became more popular for brands, they were able to raise their rates. At some point, Facebook can cease to deliver the ROI for those early adopters.
But, the same impulse that led you to start on Facebook Ads in 2015 could lead you to the next great medium today. When legacy platforms' price point is too high, there is always an emerging opportunity.
Facebook was once the "next great thing." Now it's mainstream. Find the next great thing now, and ride the wave.
Want to learn more about applying AI and machine learning within your demand generation process? Contact us today!