Most of the recent attention on Facebook has been focused on its privacy problems, yes. This does not negate Facebook as one of the best platforms for B2B account-based advertising in the world. Relatively quietly (for those only focused on above-the-fold news), Facebook has introduced new tools that give B2B marketers more opportunities to leverage the 1.5+ billion people on Facebook. Savvy companies have taken to them very quickly, to say the least.
So how do Facebook's new business tools affect the market? Let's take a look.
Algorithm Changes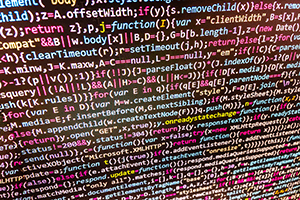 Facebook now prioritizes the friend list based on past engagement, giving posts from preferred friends more visibility. Alongside this, the algorithm also focuses on presenting the highest value links to end users. Facebook has stated that these changes will not change Pages, only personal feeds. The company also gave guidance that it will reward companies that deliver high-performing links.
Updated UI
The updated Facebook interface affects the mobile app and the desktop UI, creating a more streamlined, intuitive experience. The result is a slightly faster performance, but the big change here is a higher priority for groups, events and Stories. Facebook has been testing these features for a long time, gradually giving them more visibility as their popularity was proven. [Pro tip for B2B marketers: Group content is consistently ranked high in Facebook.]
Messenger Updates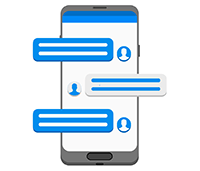 Facebook recently announced its intention to create a lighter, faster Messenger on mobile and desktop. Although it has yet to make good on its promise to integrate Messenger with Instagram Direct and WhatsApp, the company seems to be implementing the best features of each into Messenger for a more immersive experience. B2B advertisers will now have plenty of room to run an expansive set of Messenger Ads alongside chat and video outreach. Higher use now means more board placements (and more revenue for Facebook).
Ranking Videos
Videos are officially the most important media type on the Internet, and Facebook is celebrating by updating its ranking algorithm for videos across the platform. If you want your videos to shine, focus on 1. loyalty and intent, 2. viewing duration and 3. originality. Repeat viewership, stickiness and original content will be prioritized while videos with high bounce rates will eventually be bounced down the chain.
Messenger Business Tools
It is about time that Facebook brought Messenger up to speed as a tool for business alongside the rest of the platform. New Messenger drop-in options will include templates for lead gen, scheduling and easier identification. These updates should ease the road to great customer care and improve foot traffic and online lead gen. These features will become more important as time goes on, as even more business owners begin to use social media as a business tool.
No More Codes
QR codes have been going the way of the dodo bird across the digital landscape, and Facebook is finally taking note. The Messenger camera with the capability to take in Messenger codes will be no more as of August 15. This may seem like a bad thing for businesses still using QR codes, but it may actually be an advantage. These companies will now be forced to catch up with the rest of the world and encourage more direct, two way conversations with prospects.
The Privacy Tool
On the downside, Facebook recently gave guidance that its new privacy tool may actually affect targeting in a negative way. Users will soon have the ability to completely detach their off-site activities from Facebook data grabs. This reduces the ability of Facebook Pixel and some other tools to target users with personalized ads.
With the preceding updates in the can or coming soon, Facebook will likely continue its upward trend in terms of ad revenues. Although the company is making headlines for the negative scandals, it continues to do excellent business that appeals to the community of B2B marketers who are really in the know.
If you'd like to learn more about how to supercharge your B2B account-based advertising efforts, contact us today!