In my opinion, Metadata makes one the best predictive marketing technologies available for B2B Marketers.  Even though our SaaS platform is exceptional, customers didn't automatically line up at the door at launch.
Acquiring the first couple customers for any B2B SaaS company is always hard. Metadata was no exception.
So, how did I do it?
The Next Web was curious.
Justas Markus interviewed me and wanted to know how a B2B SaaS company can get that initial traction.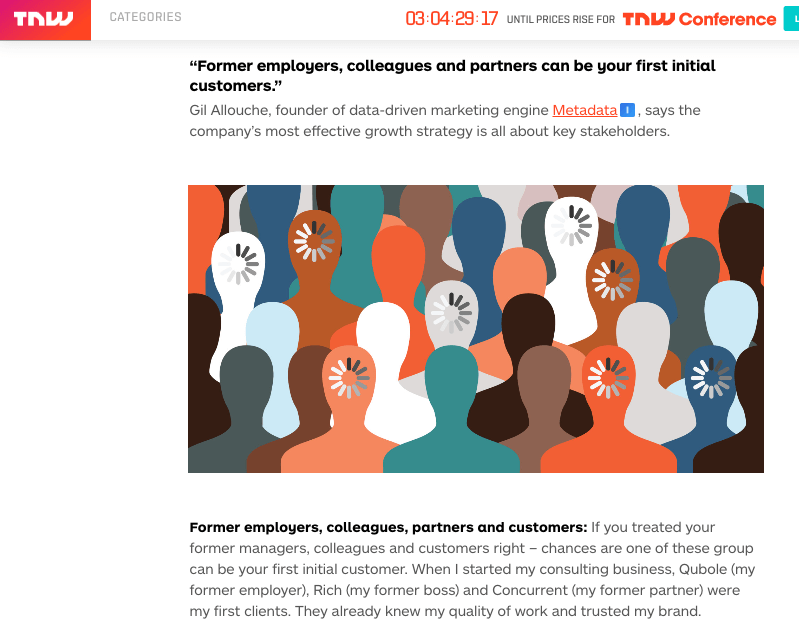 I explained to him that my first, most crucial step, was to leverage past relationships I've cultivated over the years. Go back to the future.
But that's not all I did.
Take a look at the five other ways Metadata gained rocketship altitude.  
If you have any questions about growing your SaaS business, feel free to give shoot me an email: gil (a) metadata.io. I always try to get back to you the same day!