If you're like most B2B marketers, you're finding that account-based targeting has too many moving parts. You probably use one vendor to manage your buyer insights and another to manage third party data. You didn't even start your B2B demand generation program yet and you still need yet another vendor to manage your email and advertising campaigns.
Juggling vendors may sound fun in theory but in practice, keeping track of everything (and everyone) using the right technology stack is a big mess. Even more so, you're realizing that account-based marketing (ABM) is becoming more status-quo for B2B marketers by the minute.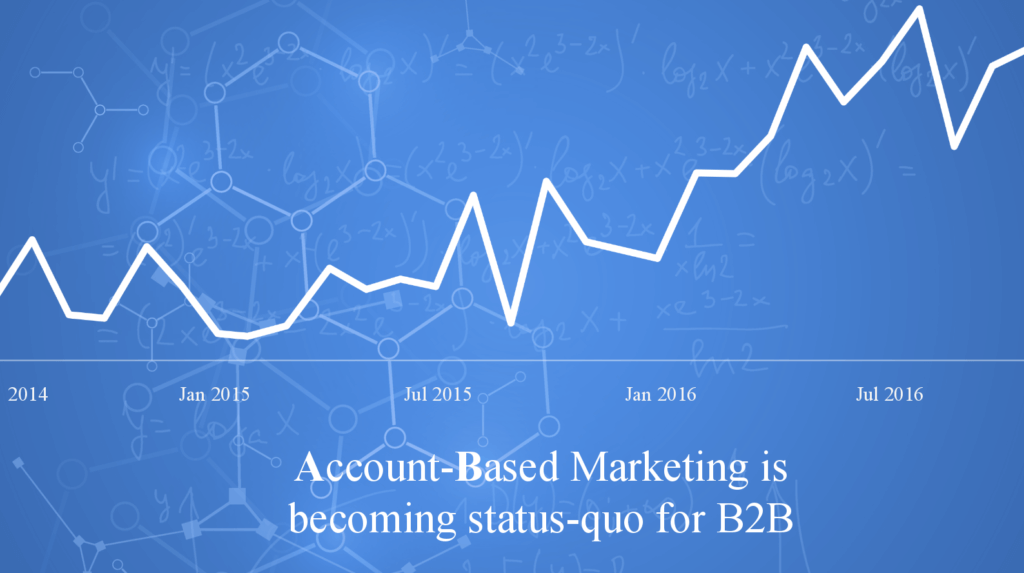 We hate to rain on your account-based marketing parade, but artificial intelligence brings sunshine and success. Modern marketers can now live in a new world of machine learning and predictive marketing where insight data and campaign execution live under one umbrella (pun intended). Machine learning is here to save B2B marketers like you from tedious tasks. Here's how:
Closed-loop connects you.
It sounds like a paradox: How can something "closed" keep your company "open" to new sales and opportunities? It's called closed-loop because machine learning connects to Salesforce.com and all the popular marketing automation platforms like Marketo, Eloqua and Pardot, plus all of your ad accounts. Closed-loop allows you to start from an accurate point of reference so that your CRM data can get scanned, enriched, and analyzed to reveal your ideal customer profile. Using real-time feedback, technology can generate a list of companies based on your named accounts, your profile, and buyer intent. This technology works not just from a company perspective but from a persona or personas perspective, which makes the human component to marketing come alive.
You can SEE because Simulation Engines Engage
We love a good analogy and a good song: So, sing it with us now: I can see clearly now the account-based marketing rain is gone. Real-time feedback allows for simulation engines to engage (what we call SEE). Simulation engines generate hundreds of experiments per month on your behalf to essentially fine tune your marketing and your paid media to SEE which of your assets work best with your audiences, channels, using the most ideal messaging, positioning, and creative assets.
Hundreds of permutations happen in order to SEE the sunshine that comes from having a predictable demand generation engine in place. Now you know if you spend X amount of media budget and you use three particular offers (e.g., white paper, eBook, webinar assets) then you can expect hundreds of qualified leads. You'll be able to predict the next lead-to-opportunity conversion because it already happened numerous times.
Machine learning is not science fiction – it's available today for marketing along with artificial intelligence.
If you're like most B2B marketers, you're tech-savvy, so the futuristic-sounding description doesn't scare you as much as it did a few years ago (remember when?) Machine learning technology is advancing by the second, which allows for statistical analysis, predictive models and AI to exist in multiple places in the platform. Classifying and clustering your ideal customer profiles has never been easier.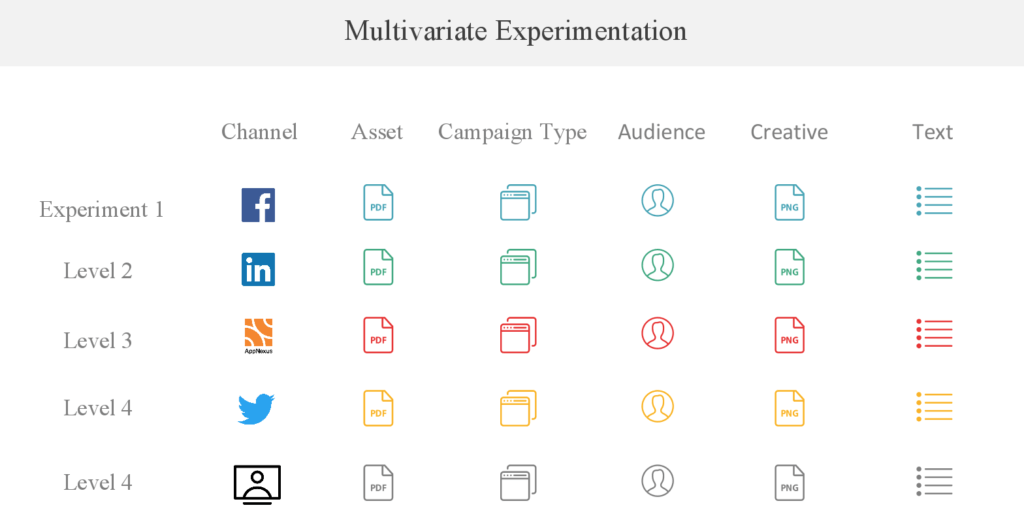 Since your human mind cannot always decipher which message to use with whom, machine learning allows an analysis of the enriched data set from your CRM. It works in two simple steps. Machine learning:
Identifies the groups of companies you have sold to successfully in the past and their related stakeholders or personas in your CRM.

Uses self-learning models to spot audience patterns within the groups of companies. The upshot to this approach is that AI can scan, map, and emulate a virtual model of a human brain. This next-level intelligence runs different permutations to figure out how to best target your customers (called multivariate testing). The wealth of information obtained is specific and accurate – and it often identifies 80% of your pipeline. For example, when marketing artificial intelligence was executed for the leader in Big Data application infrastructure, they saw a 3x increase in ROI when compared to previous campaigns and drove 48% in net new conversions within the span of the promotion (learn more in our case study here).
Dashboards Bring You Peace of Mind
You're probably familiar with dashboards in the other reporting tools you use. But just because dashboards are common doesn't mean they're overrated. The concept of a "dashboard" was originally derived from an automobile dashboard, which makes sense because your mind is "auto"-matically at peace even though hundreds of processes are happening "under the hood." When you're focused on running your business instead of managing the many moving parts, you can manage and extract real value from the data.
Your dashboard allows you to see the precision targeting of all of your accounts in one space, which ensures that you're building an audience in which every opt-in can lead to a big win. Account-based targeting offers you a high-level view so that you can know how many accounts were matched, plus how many accounts had engagements, impressions, clicks, and conversions. The best part is that even if anonymous traffic doesn't convert, machine learning still gives insights in the dashboard.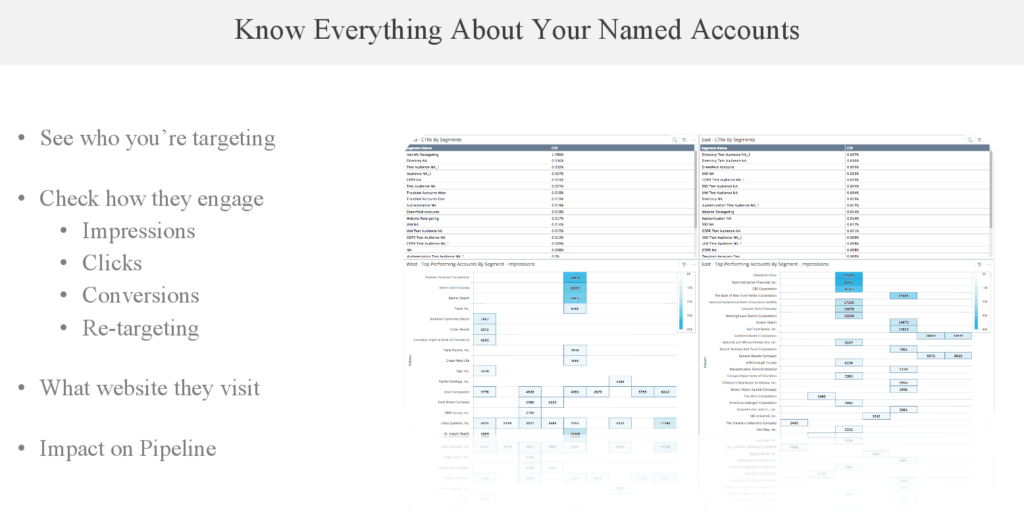 When you're connected to Salesforce.com or Microsoft Dynamics CRM (among others), the platform enriches the data in your marketing automation system. Data like the lead score gets taken into account, along with the impact of that particular lead on your opportunities to calibrate new models automagically.
Closed-loop account based marketing opens your business to experience a new marketing funnel in a way that never existed before.