Marketing Automation Feature Comparison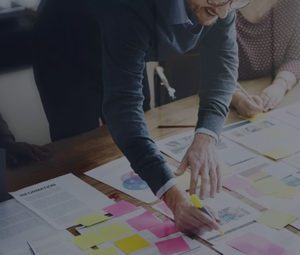 I hope you enjoyed last week's blog about the players in the marketing automation space. Now that you're familiar marketing automation, take a look at our automation cheat sheet. The cheat sheet provides a quick and simple way to compare the top 5 automation providers. We evaluated Pardot, Marketo, Eloqua, Hubspot and Act-On based on a combination of thousands of user reviews, Gartner magic quadrant ratings and of course personal experience.
As with any selection process, what you should do first, is outline the factors that are important to you and your business. Create a checklist of your most important features. Then, match them with the features checklist in our cheat sheet to see which tool(s) is right for you.
Cheat Sheet Takeaways
Integration: Generally, smaller companies with fewer resources will have an easier time integrating Hubspot or Act-on than Marketo or Eloqua, because both Marketo and Eloqua require more intensive coding resources and IT time. Most Marketo and Eloqua integrations will need some sort of 3rd party firm to handle the integration for you.

Pricing: If pricing is a constraint, Act-on and Hubspot are the best choices. While Marketo offers a cheap plan, a lot of features including phone support aren't included. Hence, most users are stuck with basic wiki videos or have to rely on the Marketo community forum for answers. Also, make sure you ask about the implementation fee upfront. Larger automation companies like to surprise you in the quote without discussing the fee upfront.

Support: Make sure you outline exactly what you're looking for in the support area. If you are new to marketing and in need of a bit more hand holding going with a smaller automation tool such as Hubspot or Act-on maybe your best bet.

Paid Marketing Campaigns: If you do a lot of paid advertising and it's a significant part of your marketing budget, you will want to measure performance all in one place. In that case you should choose a tool such as a Marketo or Eloqua due to robust 3rd party integrations with most major marketing platforms.

CRM Integration: If you use SalesForce, all the platforms we reviewed are fairly easy to integrate. If, however you use a large, legacy CRM system such as Oracle or SAP, you will have to choose Eloqua, as none of the others have a native integration with either of these.

Campaign Functionality: This is an area where Hubspot and Pardot take the cake hands down. Both, landing page building and a/b testing are far superior to the competition.
Negotiating the Contract
Once you choose your top contender, it is time to negotiate. You read right. You can and should negotiate. All the prices quoted to you are list prices. All of these providers have lots of wiggle room when it comes to pricing. What is key in the negotiation is setting expectations up front. If you are looking for 3 features, make sure you communicate with your sales person. As an example, if you would need 24/7 support, advanced reporting and event based workflows but the rest is negotiable, let your sales person know. This will give them ample room to fight for the price you want by foregoing other options which you don't need. Remember, they want the sale just as much as you want the automation system. Giving them ammunition to can only help you get what you want.
General advise when speaking to your automation salesperson:
Ask Questions – Remember, a sales person can't always cover every aspect of the automation tool as every case is unique. You need to drive the conversation.

List your Requirements – Outline criteria that's important to you and ensure the tool meets your expectation

Be prepared to concede some nice-to-haves. You will likely have to compromise some features, make sure they aren't the most important ones.
Closing the Deal
From demo to closing a typical software contract will take four to eight weeks. Creating a checklist with expected deadlines will help you, your team and your sales rep move seamlessly along through the process. Make a timeline for yourself and your internal team as well. For example, if you know you need 2 additional signatures on the contract, make sure you send it early to give the signatories ample time. Whiteboard your contract process and all parties involved in it. Ensure that no parties involved in the contract are on vacation. Think about all aspects of the contract such as legal, operational and executive.
Take note of all the important portions of the contract such as: duration, all costs, cancellation terms and renewal options. Often times, you'll pay a lower monthly fee if you agree to a longer term contract. Look for hidden fees and items that weren't discussed during your calls and meetings. Contracts often have standard clauses which might not be known to the sales rep.
As a rule of thumb, contracts worth thousands of dollars should be reviewed by legal.
Once you sign on the dotted line, start your integration asap. The standard 60-90 day integration time may seem like forever, but it will go by before you know it.