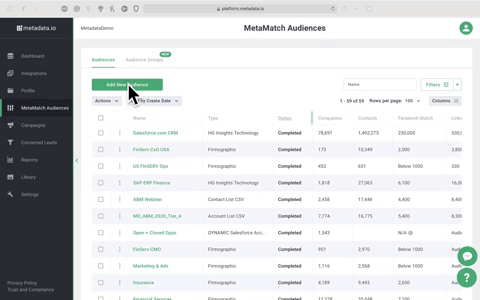 G2 Dynamic Audiences
Build G2 Audiences using G2 Intent data and channel filters. Audiences will be updated dynamically for LinkedIn.
To use this feature, integrate G2 through the Integration page.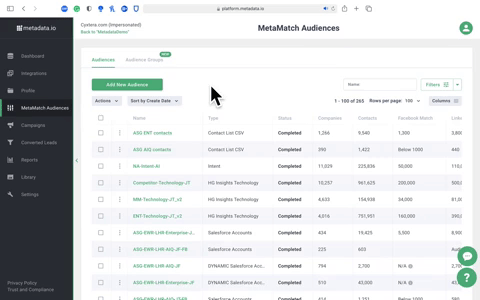 Audience Groups in Library
Create and reuse audience groups in multiple campaigns.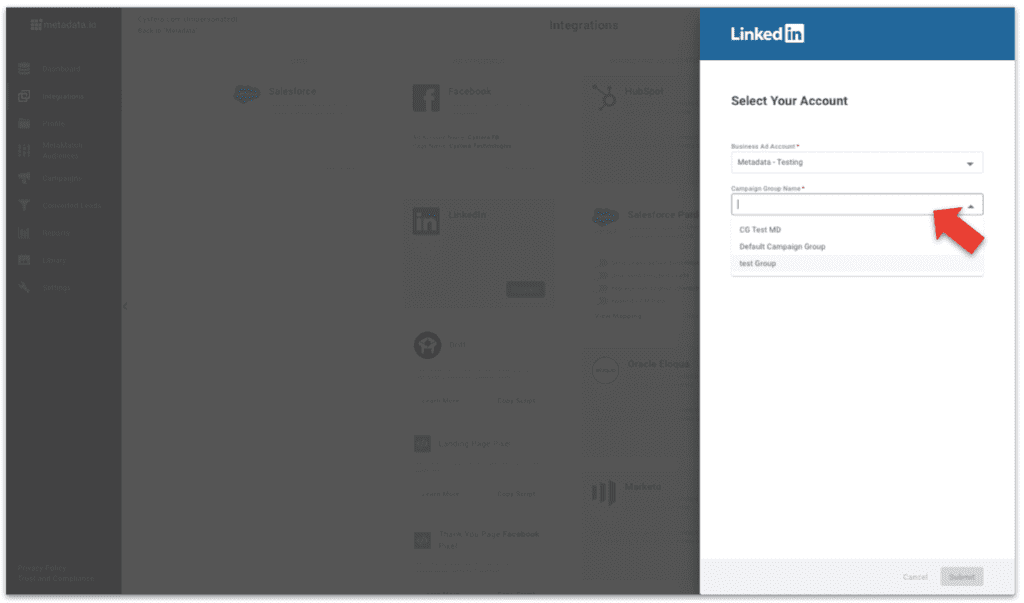 LinkedIn Integration – Choose Campaign Groups
Choose the Campaign Group under which you want to create campaigns for LinkedIn. Update the Campaign group through the LinkedIn Integration page.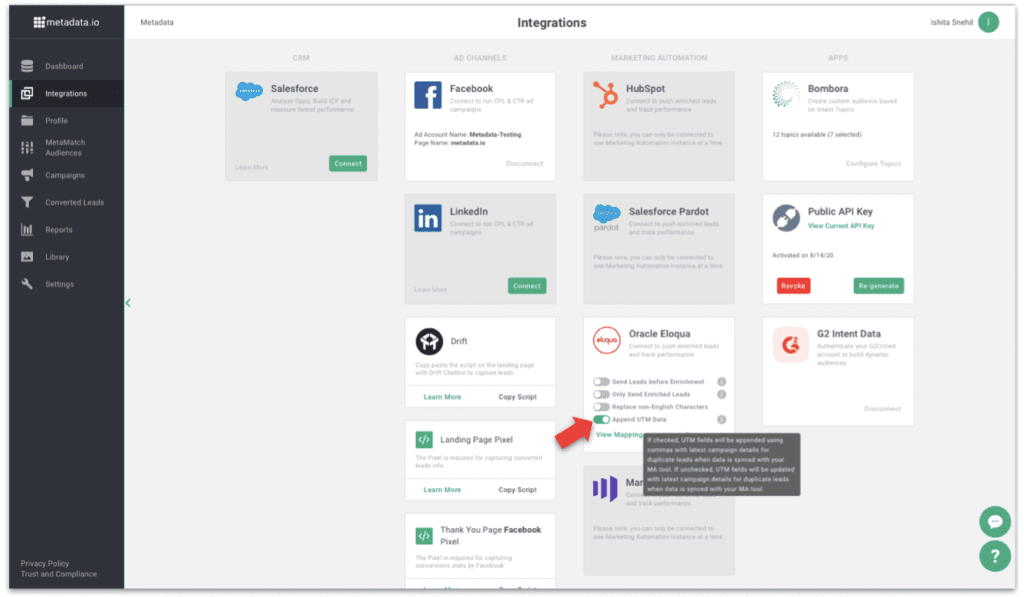 Converted Leads – Append UTMs for existing Leads
Track all campaigns a Lead converted by appending UTMs for existing leads.
To use this feature, enable the setting in the MA tools integration page. Once enabled, if the same lead converts through multiple campaigns the UTM values will be appended as comma separated values.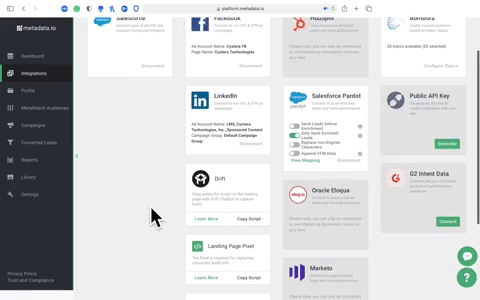 Drift Chatbot Support for Landing Pages
To use a Drift chatbot on Landing Pages, enable Metadata pixel through Integrations and map Email field. Once done, leads converted through the Landing Pages will appear on your MA tool.
20+ New Features and Fixes
Enhancements to show Total Budget for Campaign Draft
Audience name limit now 50 characters
UI updates to Report filters and sorting order
Enhancements to allow more special characters in UTMs