This is the integration that every G2 Intent Data customer needs to use. Marketers can now build and target audiences of buyers researching their category on G2 directly from the Metadata platform using G2 Buyer Intent data. G2 + metadata.io helps marketing teams take their marketing campaigns to the next level by auto-targeting accounts and buyers that fit their ideal customer profile and are actively researching their category of products and services on G2.
Whether the company visits the G2 category page, a competitor page, or their vendor profile, Metadata helps build custom advertising audiences and automatically targets these audiences with ads on LinkedIn with the goal of converting them into marketing-qualified leads. G2 provides best-in-class intent data, while Metadata provides the audience targeting, campaign execution and optimization. It's an efficient, revenue-generating engine for your B2B marketing team.
Our new integration with G2 will power Metadata campaigns with best intent data available. It will provide Metadata customers with the ability to accurately target the buying committee at companies who are deep in a research or buying cycle. This integration helps demand gen marketers generate more actionable leads by serving highly targeted ads to in-market buyers who are showing intent.
Integrating G2 Buyer Intent with metadata.io enables teams to:
Layer intent data on top of ICP: Use G2 Buyer Intent data in Metadata to build custom audiences of accounts and contacts who are in your ICP.
Reach In-Market Buyers Automatically: Serve targeted ads to in-market buyers within hours, not days.
Test Go-To-Market Messaging: Better understand what resonates with your target buyers by using multivariate testing with your ad creative and go-to-market messaging
Step 1 – Select G2 Intent Data as your audience type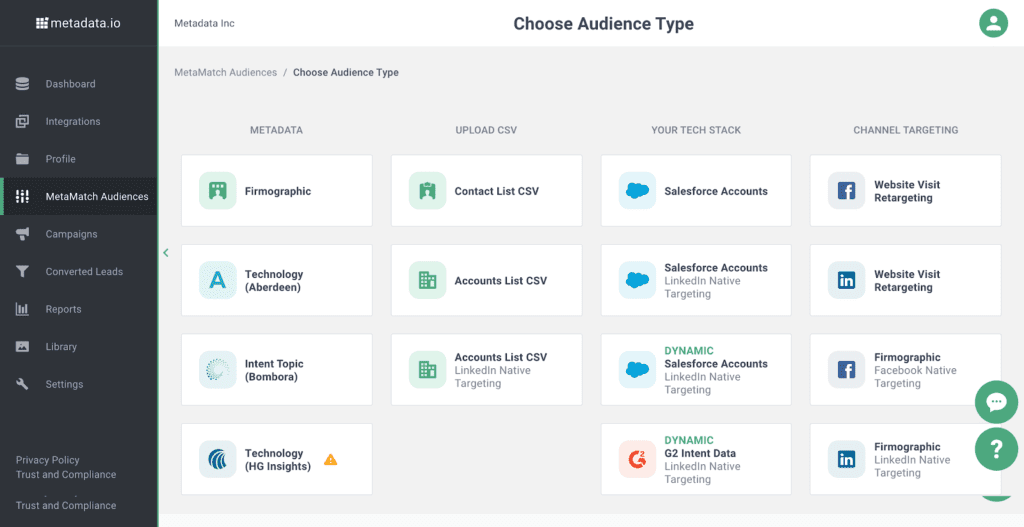 Step 2 – Enter firmographic and demographic criteria for your ideal customer profile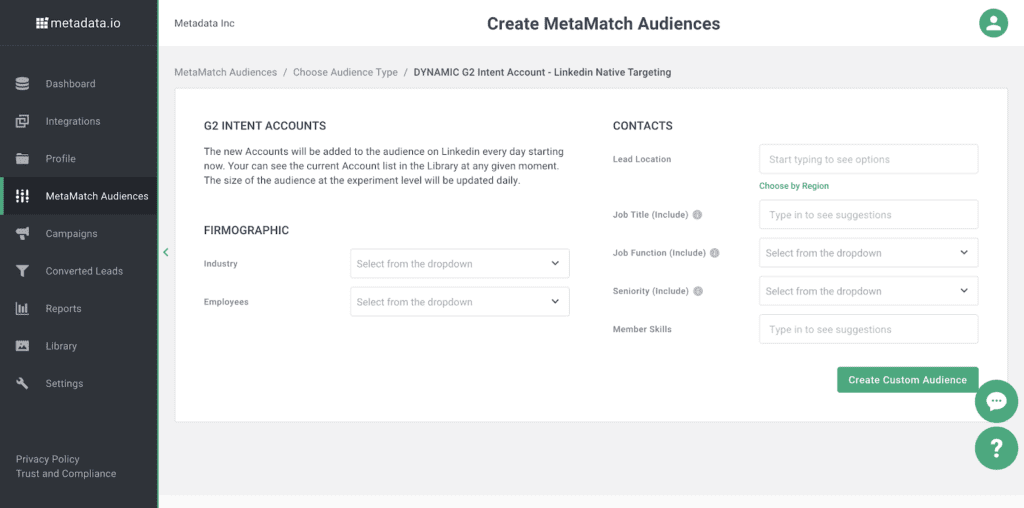 Step 3 – After your campaign experiments have been launched, you can see the actionable, fully enriched campaign you've generated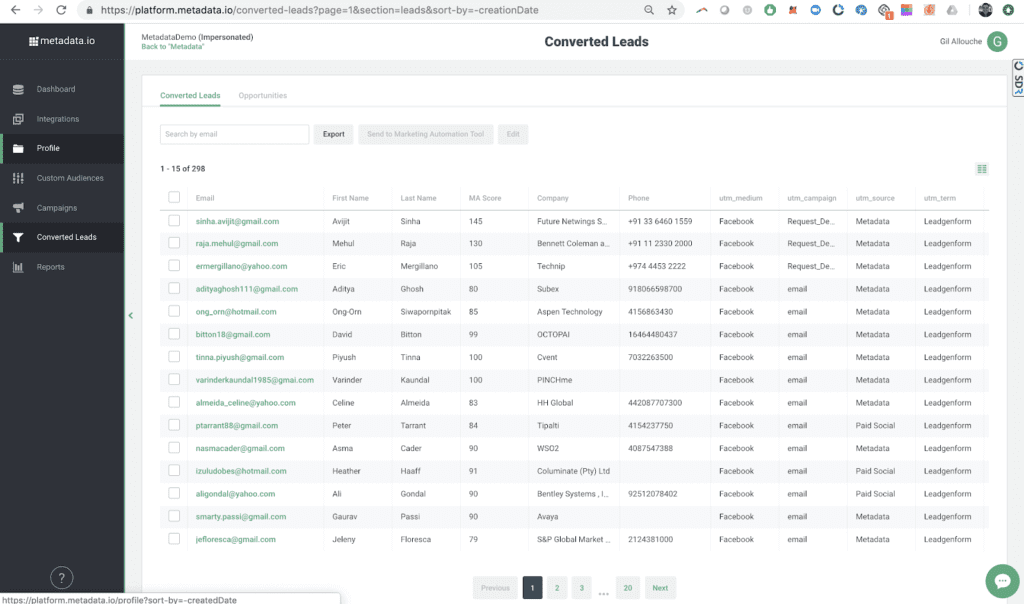 Step 4- Analyze your impact on pipeline and revenue from campaign experiments using G2 Intent Data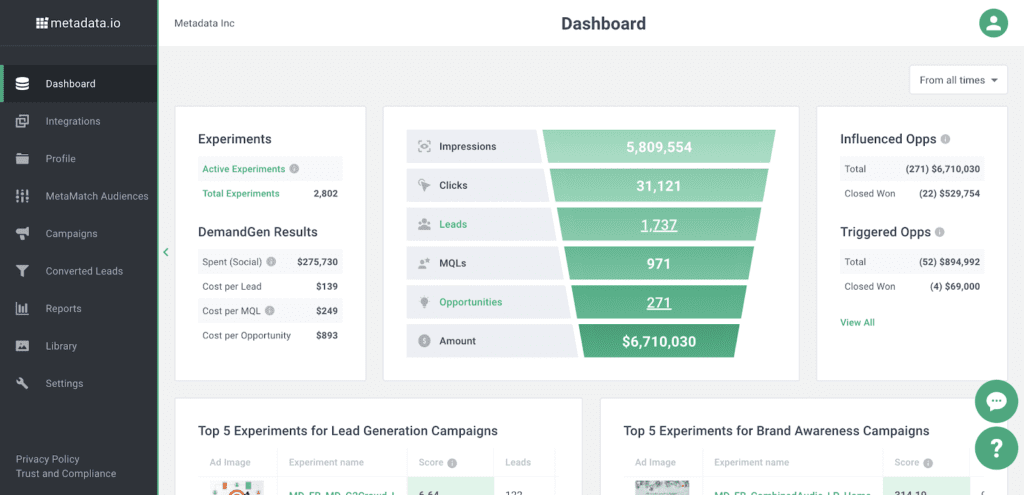 Our customers can integrate G2 on Metadata's integration page to create G2 audiences immediately today. The audience will be refreshed daily, new accounts will get added, and accounts older than the number of days specified in the configuration, will be removed from the audience.