Startup founders are in a constant race against the clock. We're always trying to do more with less time. Sprinting to beat the sun before it sets.
This marathon has given rise to something called productivity porn.
You'll see it with the likes of David Allen of Getting Things Done. Or perhaps you've tuned into a Tim Ferriss podcast advocating some productivity hack.
There is some gold in these techniques if you look closely enough.
The danger however is in trying to apply these techniques to every task. Quite honestly, if you care enough about a project, you'll do it. No one needs to remind you of your next version rollout.
The best use of these productivity hacks are on tasks which are of low importance, but high in quantity.
Perhaps that's why Marc Andreessen advocates insane strategies like not keeping an organized (Just-In-Time) schedule.
I wouldn't go quite as far as Marc. However, I understand the point he's trying to make about flexibility and prioritization.
I was recently asked about my productivity tricks in a piece on HuffPo.
This is a partial list of my top productivity hacks.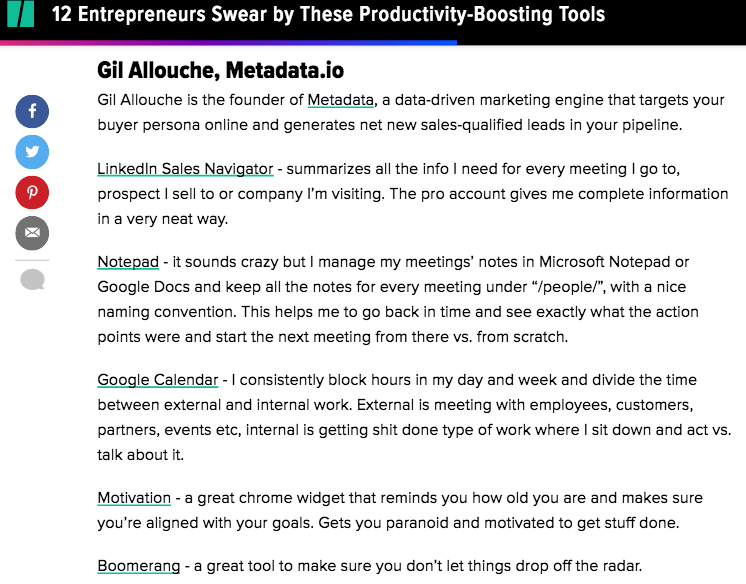 I did leave off one important tool though! Take a look. Let me know if you have any recommendations for tools I might've missed!