This is the first post in our new content series, No Fluffs Given. We're tired of the fluffy content in our LinkedIn feeds, with no real substance or actionable takeaways. So we're teaming up with some of the best B2B marketers we know. People who have ACTUALLY done this stuff before. And giving you new, actionable tactics to implement today.
In 90 days, we increased our paid lead volume by over 270%, while simultaneously decreasing cost per lead (CPL) by 82%, and increasing lead-to-MQL conversion rate to over 60%.
Did I mention this was during a pandemic as well? This is the no-bullshit way to cut your spend, increase your lead volume, and accelerate your pipeline to turn those leads into revenue.
Three ways to lower your CPL on LinkedIn
Here's the cold, hard truth: you need to understand the platform you're working on. If you don't understand how LinkedIn and the algorithm works, you're bound to fail.
LinkedIn is a beast – it started as a simple place to connect with other professionals, but today it has a feed, live videos, groups, and so much more.
The good news for you is that I already spent hours, weeks, months, and years studying LinkedIn and made all the mistakes you can make on their advertising, so now I'm here to help you avoid those pitfalls and generate high-quality pipeline.
1. Use LinkedIn Lead Gen Forms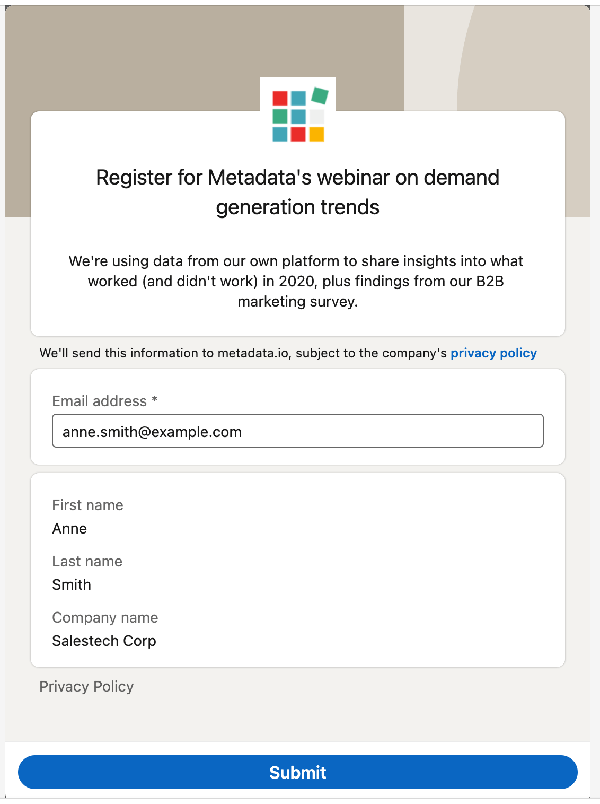 Unless you're running a brand awareness campaign, use LinkedIn Lead Gen Forms. Nobody wants to go to your website and then fill out a form just to access your content.
Well, let's be honest, they don't want to fill out a form on LinkedIn either, but the form will be auto-filled for them and they're way more likely to complete it.
I've had multiple companies see a 30-50% increase in their conversion rates just by using Lead Gen Forms. That's nearly unheard of in the marketing world – so don't skip this step!
Note: you will get a lot of personal emails, but clean your data on the backend. It's worth it.
2. Target prospects who are active on LinkedIn
By targeting your campaigns to people who actively use LinkedIn, your impressions will be higher and so will your conversion rates. Intuitive, right?
The people who use LinkedIn the most are most likely to interact with your ads. Now you're probably thinking "well that's great Breezy, but how am I supposed to know who is active on LinkedIn?".
That's where I go back to the phrase understand the platform you're working on.
There are aspects of the LinkedIn platform that only the active users are part of including Member Groups and Member Skills.
There are LinkedIn Member Groups for every industry and persona out there. LinkedIn member groups a gold mine. People who join these groups are interested in learning and becoming the best they can possibly be at their jobs.
Your content will help them to do that, so by targeting these groups, you'll be able to get in front of the right people.
Create a list of groups your prospects might join – I like to kick this off with a poll internally, then just a few simple searches in case we missed anything.
Member Skills aren't just great for getting profile views; they're also great for ads!
Below the list of job experience on a prospect's personal LinkedIn profile is a section called "Skills & endorsements". Member Skills can range from broad topics like "marketing" or "sales", to more specific skills, like the use of your competitor's product.
If you're running ads for Hubspot, look for "Pardot" and "Marketo" as skills listed on their profile.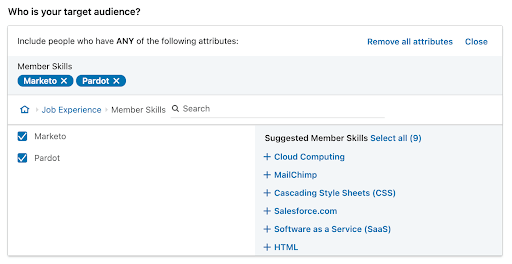 Not only do skills help to paint a better picture of the responsibilities inside your prospect's role, but they also are a bit more of an advanced LinkedIn feature, so it's likely they are more active users.
3. Think outside the box
If you're like most companies, you probably want to target the Decision Maker for your product or service.
Usually, this means you come up with a list of titles you want to go after, or maybe you only want to talk to Director level and above.
I say go for it, but if you run into any troubles here are a few tips:
Job Titles targeting is OK, but not great since there are so many titles out there. Give it a few tests, but if it's not working, try using Job Function instead. Oh, and while we're here, use Job Function as exclusion criteria for things like Marketing, Sales, Business Development, Consulting, etc (unless of course, these are your target markets).
Job Seniorities targeting is OK, but not great, again, because there are so many job titles out there and LinkedIn can't seem to get a handle on all the variations. Instead, try using Years of Experience. It achieves the same goal but is much more accurate on the LinkedIn platform!
Don't forget the basics
Sometimes we get so caught up in all the small details that we forget the easy stuff! Here's a quick list to make sure you stay on track:
If you're not selling globally, use Locations (Permanent) to make sure you're only marketing to your target market. Note: most people are marketing to North America, so your CPL will probably be lower if you target anywhere else.
Retargeting! It doesn't get much better than people who are already familiar with your brand. Install the LinkedIn Tracking Pixel on your website so that you can retarget your ads to those people.
Use retargeting from G2 Crowd or other review sites. I wish I could tell you this will be cheap – it won't be. But they are high-quality leads that will convert well in your pipeline (see an example later in the post).
A/B testing is still important. Try swapping out a line of text but keep your imagery the same. Or just change the call to action on your ad image. Even small changes can show big results!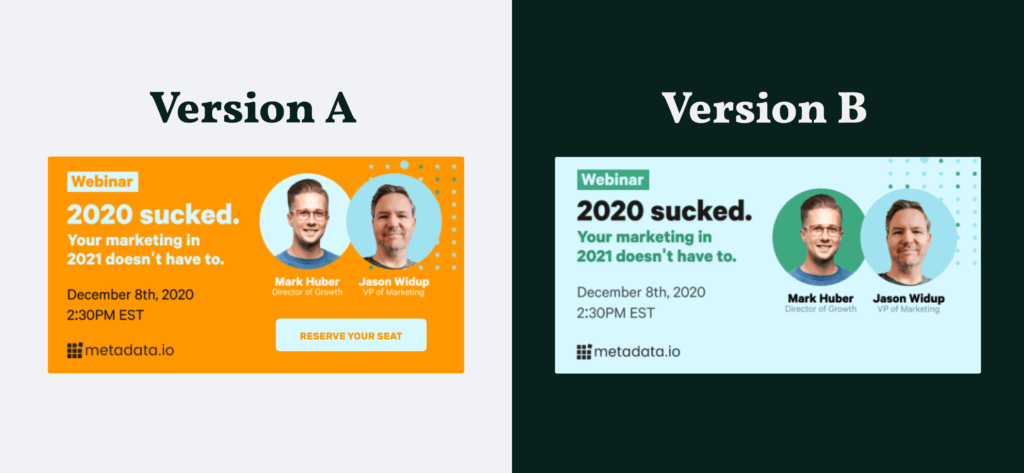 Optimize your campaigns for the metrics that really matter
If you've made it this far, your head is probably filled with a bunch of different ways to bring down your cost per lead, target your prospects, and run a killer campaign!
Hopefully you're feeling excited – you should be. But before you go, don't forget that CPL is just step one of your pipeline metrics.
What about cost per marketing qualified lead (MQL)? Cost per sales qualified lead (SQL)? And so on…
Here's an exercise you can do internally to figure out the best strategy for your team!
TOFU, MOFU, and BOFU
And I'm not talking about the kind you eat!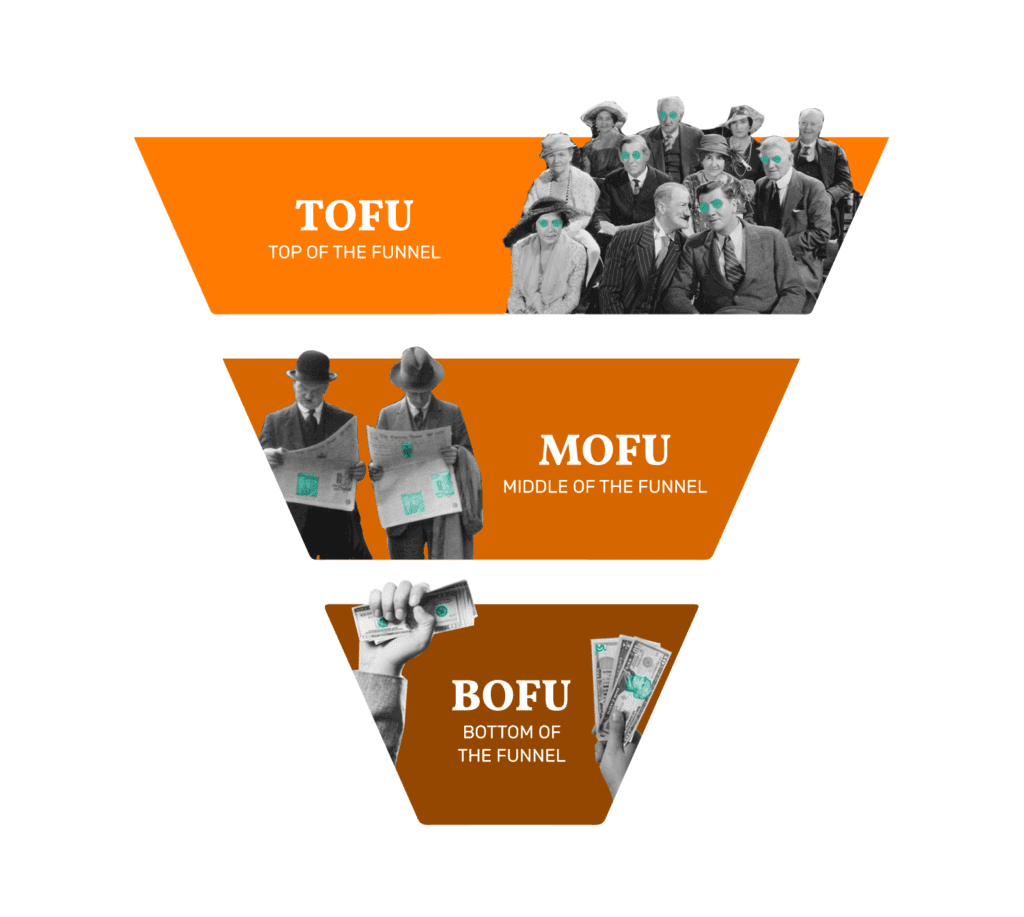 TOFU content will bring in the highest quantity of leads and your cost per lead (CPL) will be lower.
Don't get lost in the top line of your data: you aren't doing lead generation, you are here for revenue generation. This type of content usually has titles like "What is XYZ", "10 Things every XYZ Need to Know", and "How to do XYZ".
BOFU content will bring in the highest quality of leads and your cost per lead (CPL) will be higher. The quantity will be much lower – I mean much, much lower.
But they are way more likely to convert through your pipeline into paying customers.
This type of content usually has titles like "The 5 Things to Look for When Evaluating XYZ Platforms" or might be an industry report such as the Gartner Magic Quadrant or Forrester Wave.
If your CPL could be $40 or $60, which would you pick?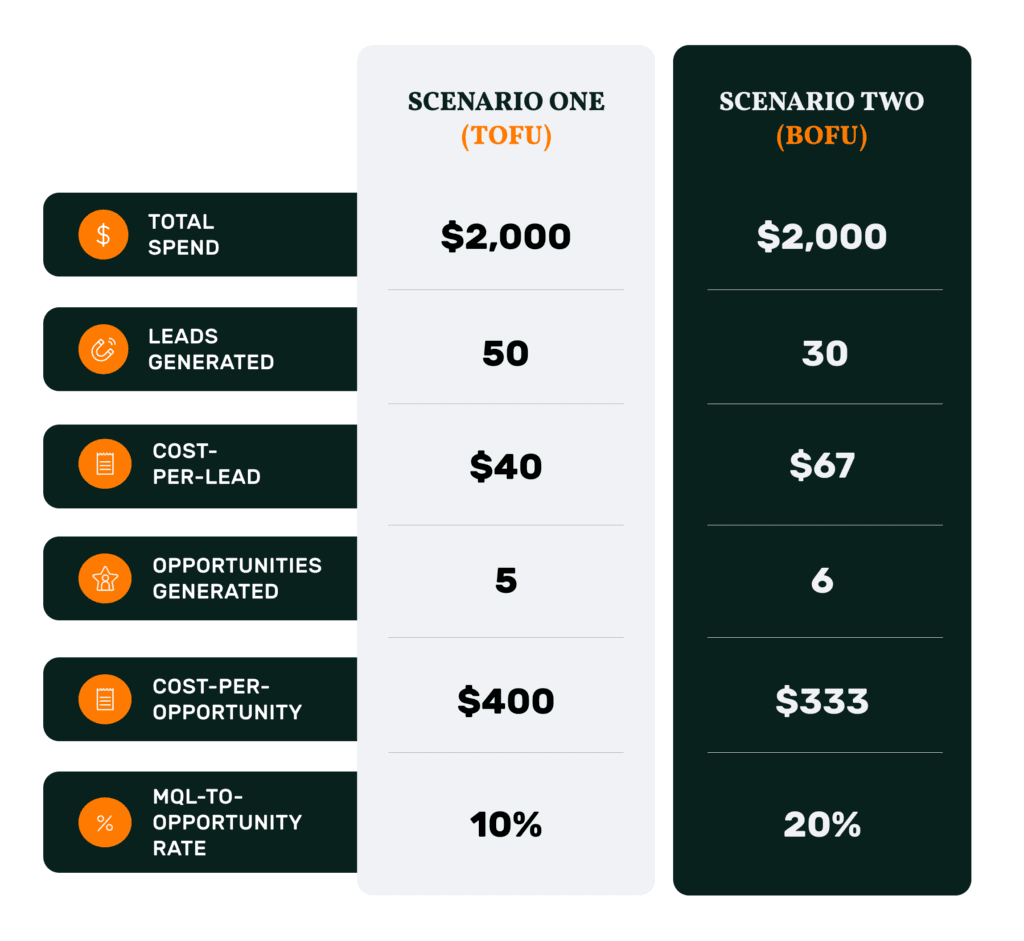 Marketing teams are often held to a number of Leads and MQLs that they need to hit.
The better marketing teams are also focused on sales qualified leads, sales allowed leads, opportunity creation, and ultimately turning leads into customers. So, if you look at the scenario above, your cost-per-lead in scenario two is higher, but your cost-per-opportunity is lower.
Make sure you're aligned on what success looks like at your company, and if you're focused on generating customers then plan to run experiments for at least the length of your average sales cycle to see real results!
Meet Breezy Beaumont
Head of Growth & Marketing @ Correlated
Breezy is a full-stack marketing leader with tons of hands-on experience in multiple hyper-growth software companies. She's always bringing in best practices and new technologies to improve processes through data-driven marketing with the motto "work smarter, not harder." As an ex-competitive marathon runner, these days you can find her outside training for an upcoming triathlon. Connect with Breezy on LinkedIn here.