According to the research and advisory firm, Gartner, marketing technology (martech) is down 15% this year. That's a significant drop from the 27% of the overall budget that marketing technology enjoyed in 2016-2017. Budget cuts coupled with CMO concerns about marketing's effectiveness at martech management account for some of the pull back.
"Pressure from CFOs and CIOs means that now, more than ever, CMOs need to improve their martech capabilities and prove their technology chops," says Evan McIntyre, research director, Gartner for Marketers.
Martech spending comprises 22% of marketing budgets as noted in the Gartner 2017-2018 CMO Spend Survey. It's down from 27% last year but still a significant chunk.
The rise of technology in marketing has been meteoric with a steep learning curve for many CMOs. Only half consider themselves to be effective at purchasing and managing martech solutions according to the Gartner CMO Strategy Survey 2017. So, how can marketing execs get a clear picture on how to build an effective martech stack that aligns with new budgets? What is the right way to buy marketing technology?
Think about long-term strategic solutions
There are so many martech products available now that it's hard to push back that kid in a candy store mentality when considering all the shiny new objects. In fact, HubSpot VP and chiefmartec.com editor, Scott Brinker, has released his annual Marketing Technology Landscape which shows an additional 1,500 martech vendors since last year alone. Brinker's landscape shows nearly 7,000 martech providers with capabilities ranging from bots and live chat to compliance and privacy.
Every business is different and has its own set of requirements and goals. It's easy to get dazzled by bells and whistles, but stay focused on solutions that will benefit your business and evaluate those products that can provide what you'll need to meet strategic objectives.
Some other things to consider are the size of your business and whether you're B2B or B2C as well as your company' approach to digital marketing overall.
Document your buyer's journey
Customers drive relationships with businesses today and they want omnichannel digital solutions. Any martech products you buy should make it easy for your team to create a customer-centric organization by engaging prospects and customers in the ways that appeal to them.
Mapping out the journeys of your ideal customers will allow you to ensure that you have the tech solutions necessary for each touchpoint. Understanding buyer personas will help define strategies and which marketing technology solutions will engage buyers across all channels.
Audit your existing technologies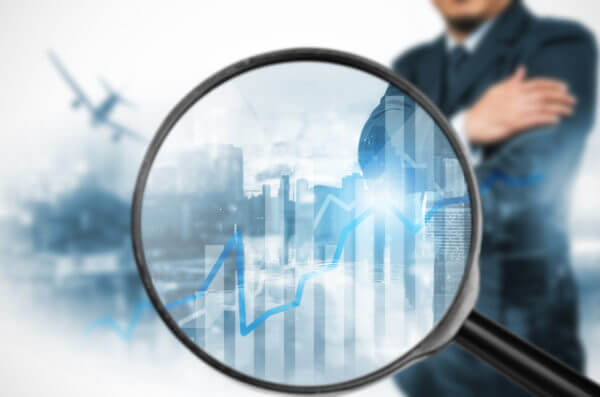 You probably started your martech stack with a CRM solution and an automation product and began building from there. Nothing wrong with that. But it's a good idea to take inventory of what you have and how it's being used before entertaining the idea of adding new solutions. You want a stack that's solid, not one that's ready to tumble. And you need to make sure that you're not overburdening your team with too many solutions to manage or those that require extended learning.
While you're auditing your technology, it's a good time to take a look at your content too. You'll want to make sure that messaging is appropriate and authentic when you plug it into new and existing martech products.
Some of the things you'll want to take a look at include:
Point tools vs. comprehensive platforms
Platform use vs. license agreements
Functionality, speed, reliability and ease of use
Upgrades or incremental performance
Training, onboarding and ongoing support
Integration and multi-functional reporting
Consider integration with existing martech stack
It's not always necessary to throw out the baby with the bath water in order to create a fully functioning martech configuration. Understand what you have now and how it interacts with customers and even other departments in the enterprise such as sales and customer service. Don't try to force a fit if it's just not workable for your new strategy, but if there are instances where you can link the old with the new, then do it. Be sure to ask technology providers about compatibility issues before any implementation of new products.
Research solution providers, not just the technology
When you select a marketing automation solution, it's important to remember that the company is just as—if not more—important than the actual technology. You'll want to align with a company that understands the current state of your martech stack as well as your strategic directions as a business. Invest time in locating companies that have solid experience coupled with a history of innovation.
Marketing is changing almost by the minute and you'll want somebody who can anticipate your needs and make considered recommendations that will benefit you long term.
There are thousands of technology solutions available and many will be able to do at least some of what you need. Invest the time in locating the provider that not only understands what you're looking for today but can help you envision marketing initiatives that will keep your business vital and growing.
The most important thing to remember about any martech solution is that the technology isn't the real consideration. You'll want a solution that will advance your objectives and engage easily with customers. But the main thing is to define your strategic framework and partner with a martech company that understands your vision and can enhance results along the way.
Want to learn more about how to tie your martech stack together to execute campaigns with greater predictability and scale? Contact us today!