PLAYBOOK:
How to Activate Qualified Signals Intent Data with Metadata
DESCRIPTION

Accelerate your sales cycles from ad clicks to conversations to close with Qualified and Metadata.

CHANNEL

LinkedIn, Facebook, Display

OBJECTIVE

Pipeline Generation
Hey there! I'm Nick Duke, Sr. Director, Digital Marketing at Qualified.
Qualified helps companies harness 1P signals of buying intent, facilitating real-time conversations & converting valuable visitors into pipeline right on your website.
We leverage Metadata with Qualified to dynamically target surging accounts based on engagement/research intent across Facebook, LinkedIn, and Display.
Bridging the gap between activating signals intent & ABM.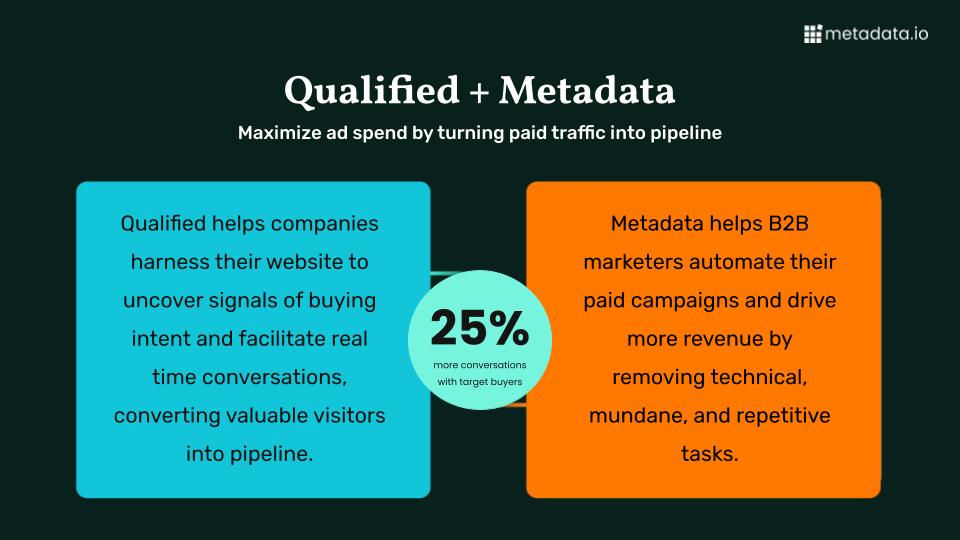 ---
How it works
The visitor hits the website and Qualified uses reverse IP to identify the accounts those visitors are from
Signals captures all the 1P data associated with visitor traffic and then pushes the intent data to Salesforce where a list view of target accounts is created in Salesforce of Signals Surging accounts.
The target account list is then pushed to Metadata via the MD/Salesforce integration where MetaMatch persona data can be layered on.
The campaign is launched through Metadata across channels, optimizing each experiment variation based on performance as each target account from the audience clicks an ad and is driven to the website.
Ad clicks from surging accounts are captured again in Signals, creating a positive feedback loop of interest.
Qualified uses Salesforce data to identify the right salesperson to pounce on the visitor and routes the lead to the salesperson using Qualified, Slack, etc.
Salesperson initiates a chat with Qualified Conversations.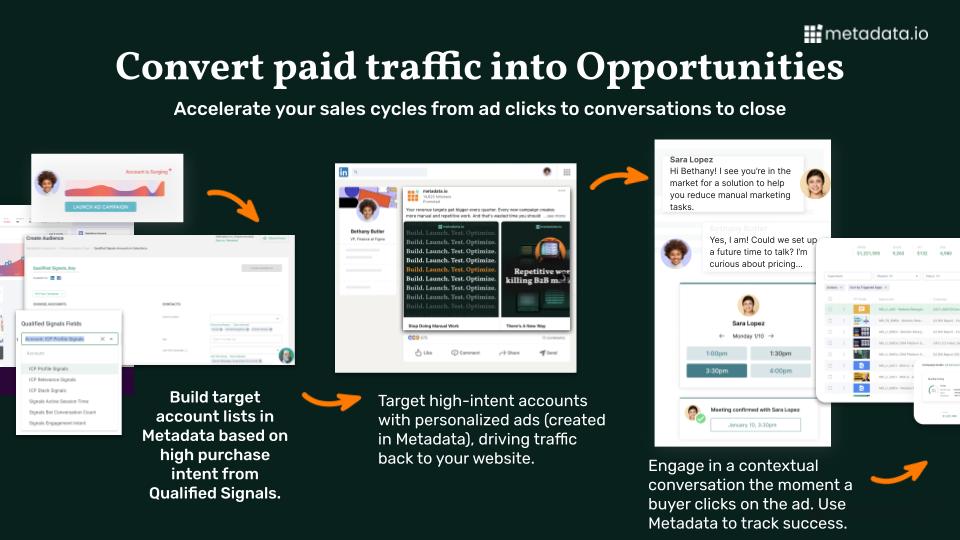 If you want to follow the same playbook we used.
Here's how!
---
The Playbook
Use Qualified to identify accounts that are in the market to buy.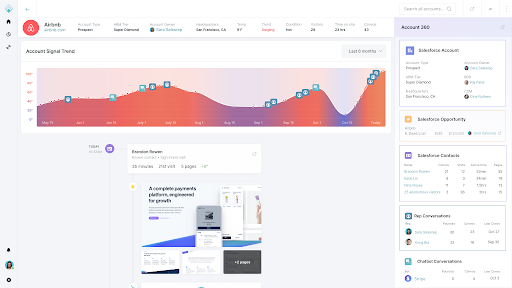 Build dynamic ABM lists using the Qualified (Salesforce Accounts) audience in Metadata and layer on relevant MetaMatch persona data.

Login to Metadata and head over to:
Library → Audiences → Add New Audience → Qualified (Salesforce Accounts)
Complete the following steps:
Give your audience a name (example = Surging Accounts)
Select New Criteria (if starting from scratch)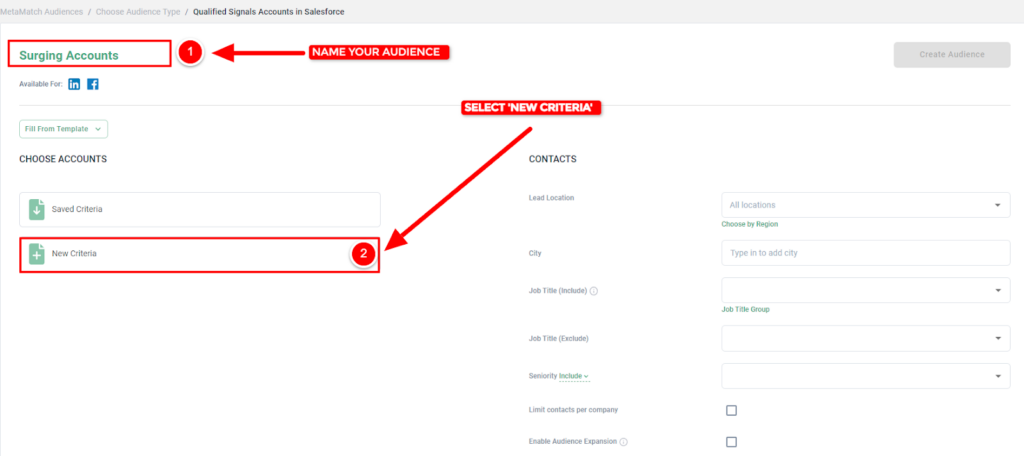 Next complete the following:
Choose your Qualified Signals Fields (example = Signals Trends, ICP Profile Signals).
If you want to add additional fields select + Add Field and adjust your Filter Logic from AND vs OR (OPTIONAL).
Once complete, select 'Save Criteria' if you're going to reuse these fields, then click Run, and Save (reminder: try to have as many contacts possible for matching).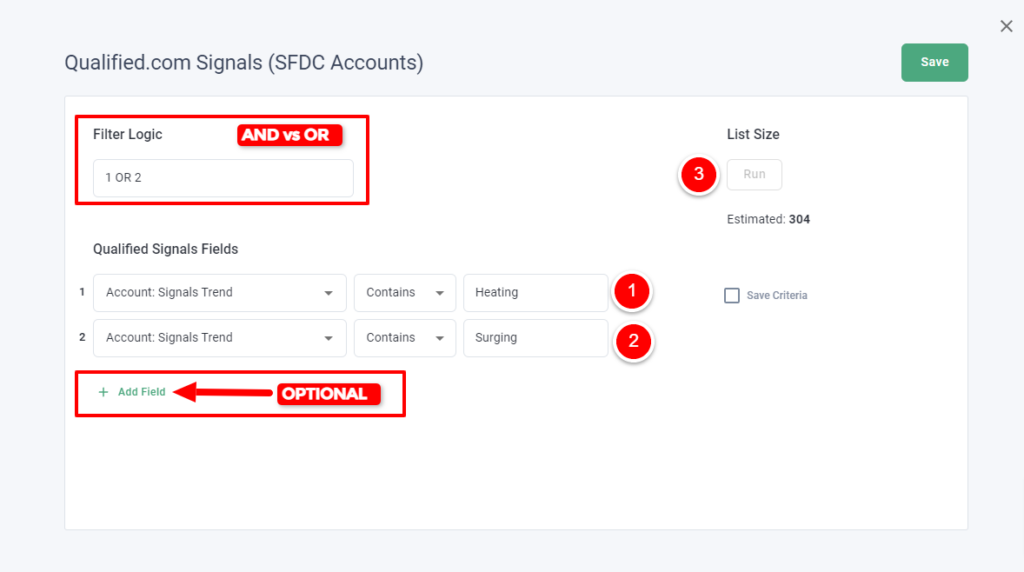 Build and launch an ad campaign on Metadata with your desired channels (we targeted Facebook, Linkedin, and Display) with intent-specific messaging.
Head over to Campaigns → Add New Campaign → Lead Generation
Select your Qualified audience created in step 2 to be used in your campaign and enter your relevant ads/offers as normal.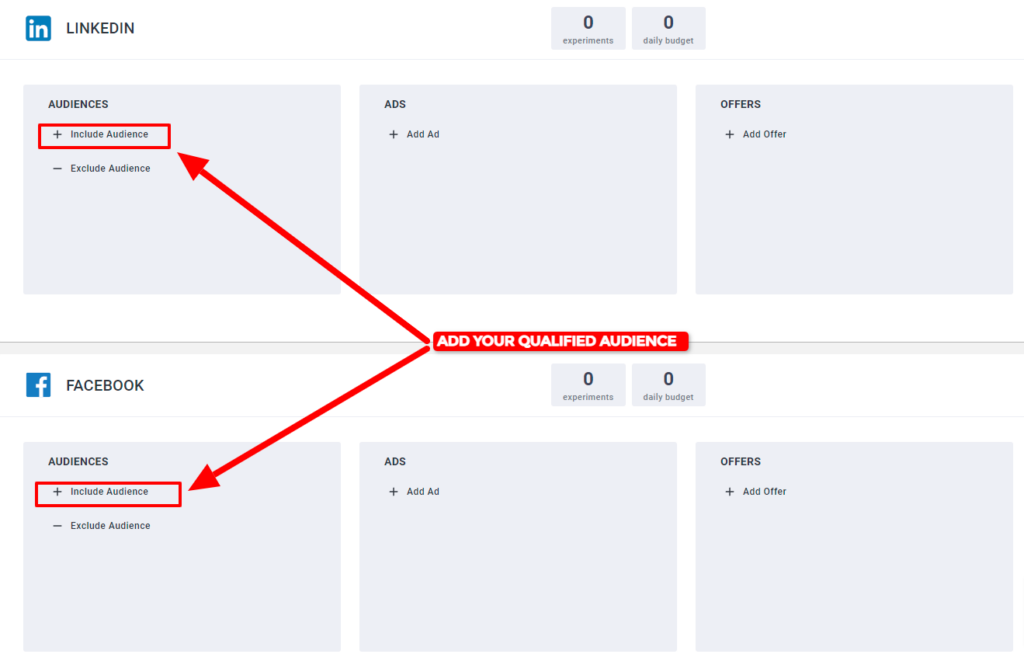 Drive paid ad traffic to your website using UTM parameters to trigger experiences relevant to both users' intent and ad messaging.
Adjust your UTMs to trigger relevant experiences based users' intent and ad messaging with the <custom audience name> and <ad name> parameters.
Metadata will automatically push your audience name and ad name into the UTM which Qualified can then use as trigger conditions to create personalized experiences.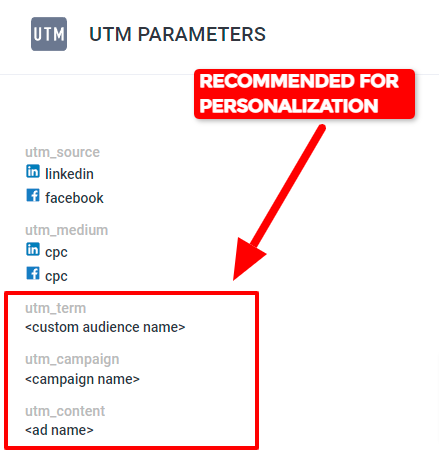 Prep your sales team to look for notifications and act quickly to drive conversion
Once your campaigns are live make sure to let your sales team know!
They'll receive real-time notifications from Qualified.
Example below: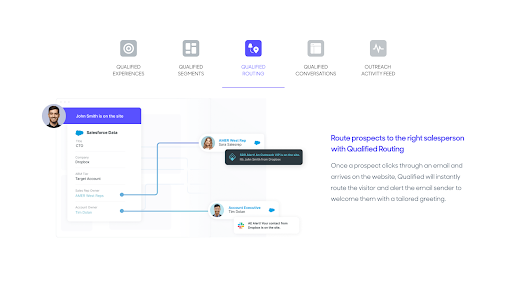 ---
The Results
Leveraging this playbook we were able to achieve the following results:
2,000+ surging accounts reached.
14,000+ pre-opportunity ad engagements.
$6.9M influenced pipeline, 4,586% influenced pipeline ROI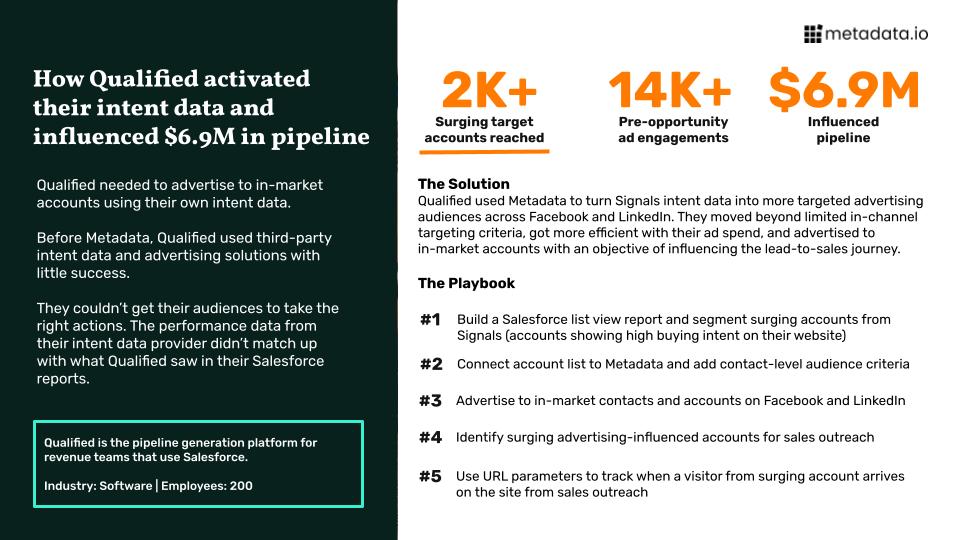 There you have it!
Now you're dynamically targeting/engaging high intent accounts across channels with Metadata and Qualified.
Resources
Don't just take our word for it
Quick design & launch of campaigns
Automated optimization & budget shifting. Clear visibility into key metrics & spend. Easy experimentation to help you course-correct quicker
Metadata has been the most efficient platform
for managing LinkedIn and Google ads all in one place. I can easily manage audiences, ads, creatives, offers, and more. The budget grouping allows me to control how much spend to allocate by campaigns, geos, and more. The best thing is I can see all of our results in the various reporting functionalities that Metadata offers to make quick adjustments on the fly
Verified User in Computer Software
The ability to launch campaigns simultaneously across LinkedIn, Facebook, and Google Ads is incredible
It saves countless hours of duplicitous work and provides unmatched visibility into the best-performing channels.