PLAYBOOK:
How to Get in Front of Your Target Accounts With YouTube Ads
DESCRIPTION

Get in front of your key accounts and personas with MetaMatch for YouTube Ads.

CHANNEL

YouTube Ads

OBJECTIVE

Brand Awareness
Hey I'm Maurice Maxwell, the Global Digital Demand Manager at LaunchDarkly, the first scalable feature management platform allowing development teams to innovate faster by fundamentally transforming how software is delivered to customers.
Our Google Search Ads campaigns have been hitting a scaling wall, and with CPC prices rising we needed a cost-effective way to increase our reach.
With YouTube being the second largest search engine in the world I knew it was something I wanted to experiment with at LaunchDarkly.
The challenge with YouTube is native targeting can be quite broad and like most B2B marketers I'm interested in targeting a specific list of accounts.
This is where leveraging Metadata's MetaMatch audiences were key.
Here's a quick overview of how this playbook works.
---
How It Works
Build your ABM audiences in Metadata with the MetaMatch Dynamic SFDC Contacts
Create your YouTube Ads campaigns natively in the Google Ads manager
Layer your MetaMatch ABM audience for targeting
---
The Playbook
Build your ABM audiences in Metadata with the MetaMatch Dynamic SFDC Contacts
Head over to Library → Audiences → Add New Audience → Dynamic Salesforce Contacts

Complete the following steps:
Give your audience name (example = 6Sense Awareness (Dynamic))
Make sure the Daily refresh toggle is enabled (green color)
Select New Salesforce Criteria (if starting from scratch)

Next complete the following:
Choose your Salesforce fields type (example = Accounts, Opportunities & Contacts).
Lookup the fields you want to build your dynamic account list off of (example = Account > 6Sense Buying Stage > Awareness OR Target OR Consideration )
If you want to add additional fields select + Add Field (example = Account > Account Type > Prospect) and adjust your Filter Logic from AND vs OR.
Once complete, select 'Save Criteria' if you're going to reuse these fields, then click Run, and Save (reminder: try to have as many contacts possible for matching).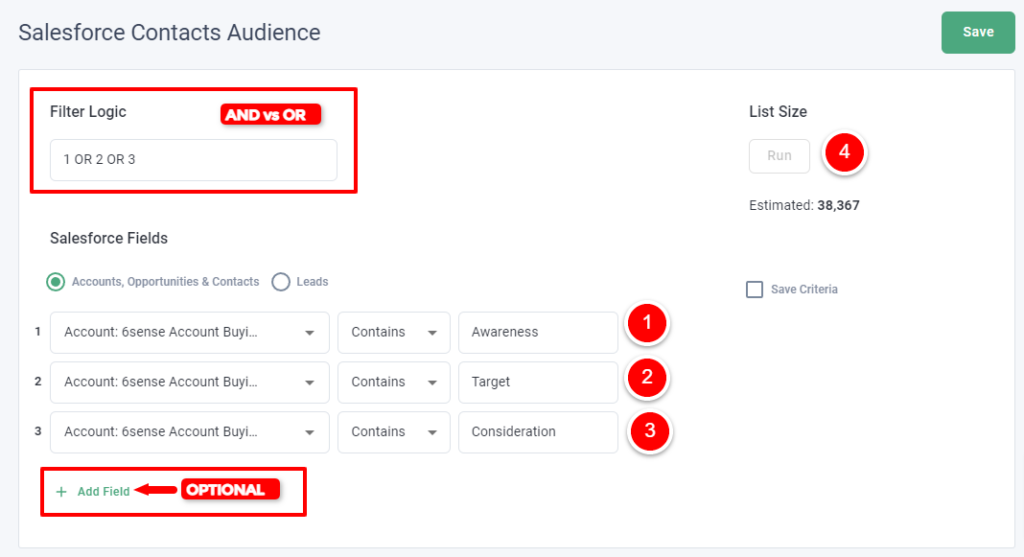 I recommend having a matched audience size minimum of 5,000+ any lower and you're really going to struggle to spend.
Create your YouTube Ads campaigns natively in the Google Ads manager
In the Google Ads manager head to Campaigns → Add New Campaign → Create Campaign Without Guidance → Video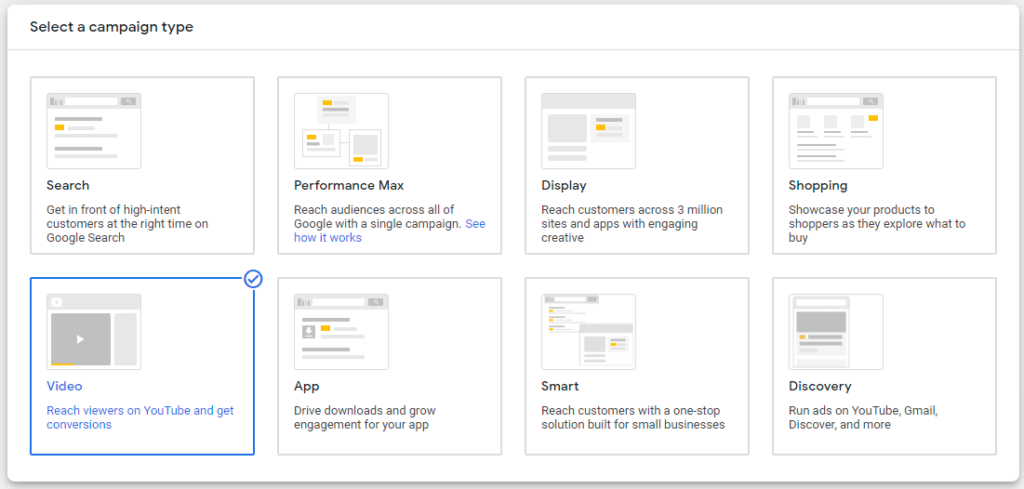 For your campaign subtype choose the one most relevant to your goals (we usually alternate between Drive conversions, Ad sequence, and Custom).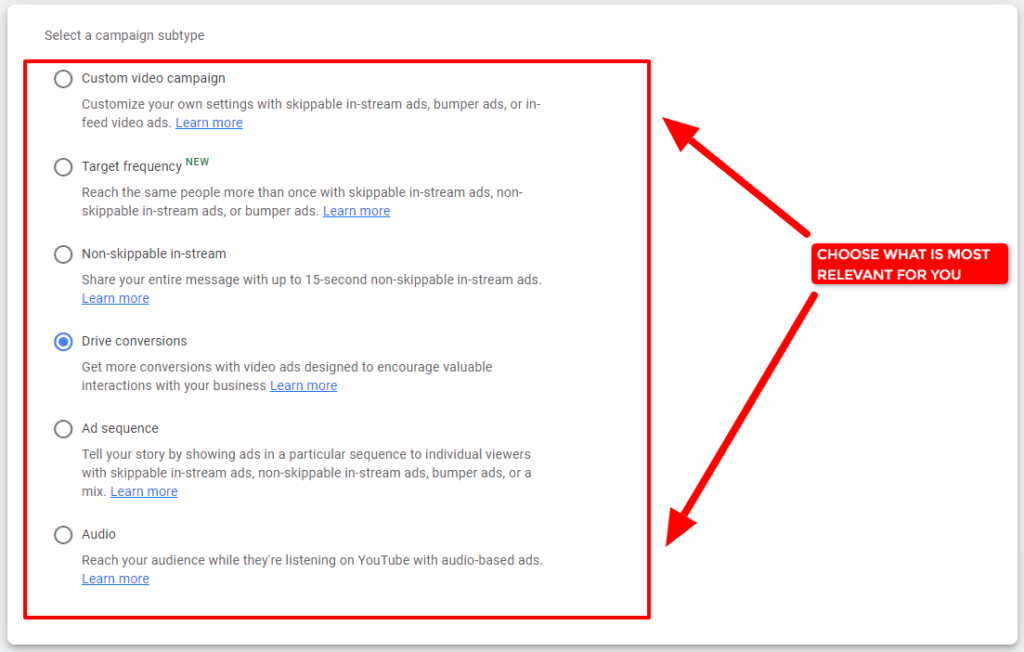 Once you've selected your campaign subtype enter all your campaign settings.
For our campaign that looks like this:
Campaign name = NA – 6Sense – YouTube
Locations = United States & Canada
Languages = English
Bid Strategy = Max Conversions
Frequency = 3 impressions every 48hrs
Budget = $50/day
The available options change based on your campaign subtype, so choose what is most relevant to your campaign.
Layer your MetaMatch ABM audience for targeting
Under the "People" section within your campaign draft you're going to want to build your audience group with your MetaMatch audience created in Step 1.

From here select "Add an audience" and enter your audience group conditions.
For our audience that looks something like: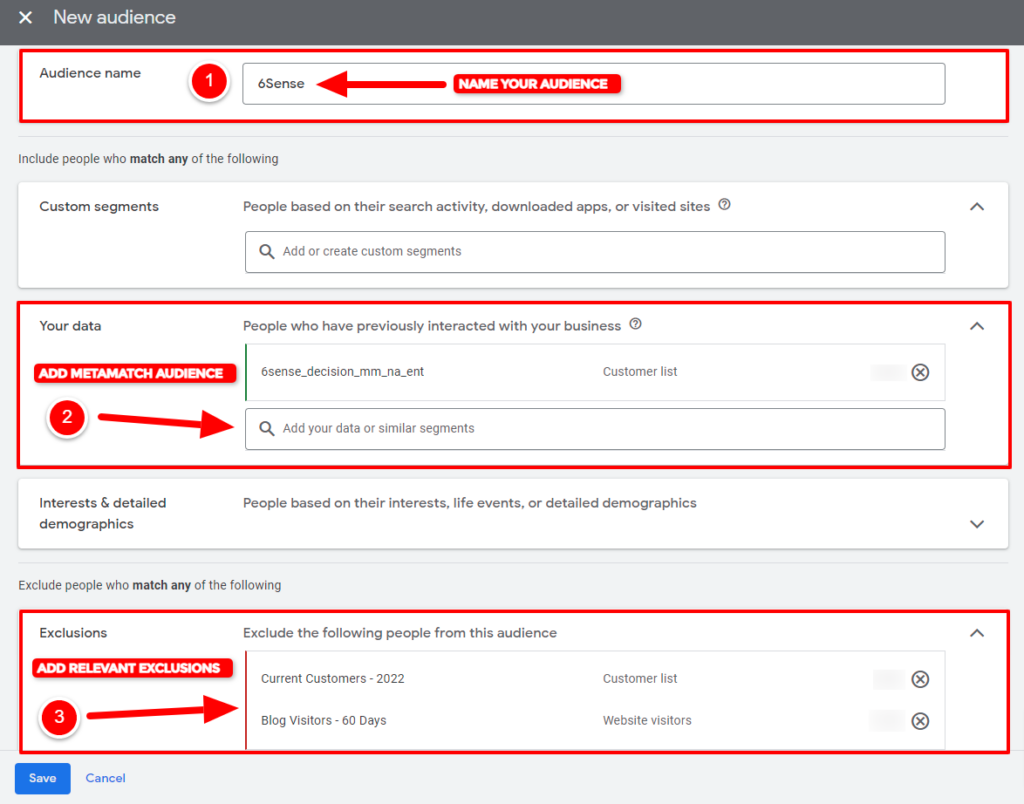 Once you save your audience, make sure to uncheck "Optimized Targeting" if you don't want Google to reach people outside of your account list.

That's it! Now you're leveraging your MetaMatch audiences for YouTube Ads 🎉
---
The Results
Leveraging YouTube Ads we dramatically scaled brand awareness for lower costs!
2.4M + impressions
400k+ views
$13.13 average CPM
$0.08 cost per view
$0.77 average CPC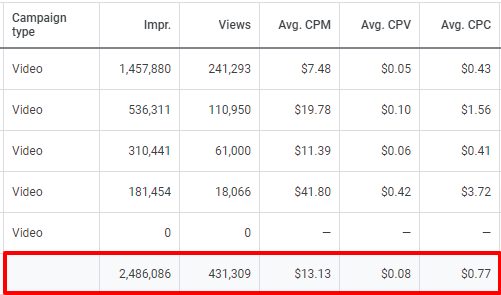 We're still very early in our YouTube experience figuring out how to best navigate this channel but with these initial results we're pretty excited of whats to come!
Resources
Don't just take our word for it
Quick design & launch of campaigns
Automated optimization & budget shifting. Clear visibility into key metrics & spend. Easy experimentation to help you course-correct quicker
Metadata has been the most efficient platform
for managing LinkedIn and Google ads all in one place. I can easily manage audiences, ads, creatives, offers, and more. The budget grouping allows me to control how much spend to allocate by campaigns, geos, and more. The best thing is I can see all of our results in the various reporting functionalities that Metadata offers to make quick adjustments on the fly
Verified User in Computer Software
The ability to launch campaigns simultaneously across LinkedIn, Facebook, and Google Ads is incredible
It saves countless hours of duplicitous work and provides unmatched visibility into the best-performing channels.