Imagine you're a VP of Sales named Hayden.
You step out of your Uber and glance up at one of those digital billboards on top of a cab.
"Getting into OOH advertising, Hayden?" the ad reads. "We can help."
That might sound like Minority Report, but all the ad would have to do is combine geofencing with a dynamic ad creative and programmatic placement via a DSP—along with a healthy level of account-based segmentation on the back end.
It's not exactly a demand gen campaign, but it's not pure ABM, either. It's just smart marketing.
It's this kind of blended approach that will eventually allow for the "ad of the future" described above. (It's not that far off, either.)
In the meantime, what kinds of ABM and demand gen campaigns will have the biggest impact?
We put together dos and don'ts plus six examples to help you get even more creative with your marketing tactics both now and in the future.
Why our distinction between ABM and demand gen doesn't matter as much as we think it does
Let me switch gears for a second.
As I was preparing to write this article, I had a conversation (well, Zoom call) with Logan Neveau, our Sr. Director of Product Growth.
He asked a quasi-rhetorical question I still can't get out of my head.
"Most marketers don't consider demand gen campaigns as part of ABM, or vice versa. But why the hell not?"
The more I think about it, the more I see what he means.
The lines between demand gen and ABM campaigns are arbitrary at best: when the ultimate goal is to drive more revenue, what does it matter if the campaign uses one channel over another or a predefined list over a look-alike audience?
OK, sure. The goal is often different:
ABM is often about account engagement, while demand gen is more directly about activation.
But one should flow into the other, instead of standing entirely apart. (In fact, we wrote an entire blog post about it.)
The reality is that both of these are the marketing tactics that will all support the same overarching goal: get in front of the right person and drive more revenue.
Demand gen campaigns: Dos and don'ts
I'm going to go out on a limb and say: this is where most of your budget currently goes.
That makes sense, too: it has the most direct line to revenue, it's faster to experiment with, and it's generally easier to measure because marketers have been running direct response lead gen campaigns for so long. The systems are just set up for it.
But that's not the only reason: your CEO and CRO probably think "leads, MQLs, and opportunities" in the same breath as "marketing."
Trying to get them to use new engagement metrics to measure ABM programs doesn't always go over well—so you return to tried and true demand gen tactics.
Nothing wrong with that—but using a measurement system that has been around for a decade is no reason to phone it in.
Dos for demand gen campaigns
1. Retarget folks who've visited your pricing and demo pages.
We'd call this low-hanging fruit, but we don't like the buzzword. How about a no-brainer?
2. Run conversation ads on LinkedIn without an incentive.
You don't have to reserve the effective channel for direct response, cold outreach. Try it out for retargeting and intent-based audiences, too. They may respond well.
3. Return to pipeline acceleration.
We don't often see marketing teams using demand gen channels to push deals through faster. This is a great opportunity to blur the lines between demand gen and ABM to great effect.
4. Rewrite your objectives.
Everyone defaults to direct response lead gen campaigns in demand gen. But switching over to engagement objectives (watching the video in the ad, for example) can work to support retargeting down the line. Aim to serve content that attracts or repels—something only your ICP will find interesting and valuable.
Don'ts for demand gen campaigns
1. Treat all conversions and leads the same.
Leads captured through demand gen campaigns don't all have the same level of intent or interest, so don't make the mistake of treating the same in subsequent engagement.
2. Add leads from demand gen campaigns to automated sales sequences.
The best way to alienate your carefully curated leads is to pass them to a biz dev team that will ask for 15 minutes of their time. If B2B buyers want to get in touch and schedule a demo, they know how to do that for themselves.
3. Use the same offer all the time.
"Schedule a demo" might work some places some of the time, but it won't work everywhere all the time. Your offer should be relevant based on the audience and where they are in their evaluation process. For example: don't serve demo request ads to an entirely cold audience that would benefit from sponsored content on Facebook or LinkedIn, instead.
4 demand gen campaign examples
1. Retarget high-intent audiences
Strategy: Remarketing to anyone that bounced from your demo or pricing page to get them to sign up.
Creative: Testimonials, Awards, Anything that shows you're the sh*t.
Ad Objective: Conversion / Lead Gen
Ad Channel: LinkedIn, YouTube, Facebook, Discovery, Display
Anyone who spends any amount of time on your demo or pricing page is most likely part of your highest-intent audience. You should be running with that all day, every day.
If someone landed on one of those pages and didn't convert, they either aren't ready to give you their money or they don't understand how your solution can help them. Retargeting them helps on both fronts. Here's how.
First, set up a custom audience on Facebook and/or LinkedIn that narrows in on visitors to either your demo or pricing page.
LinkedIn:
Account Assets ➡ Matched Audiences ➡ Create Audience ➡ Website ➡ Enter URL paths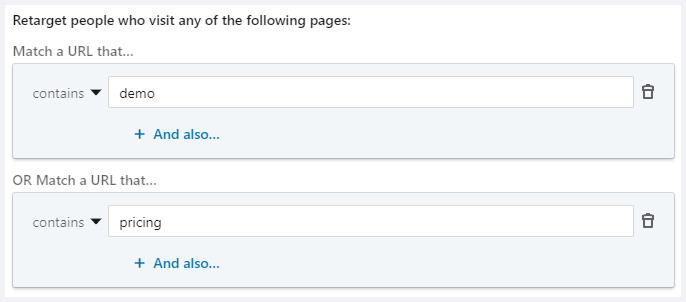 Facebook:
Audiences ➡ Create Audience ➡ Custom Audience ➡ Website ➡ People who visited specific pages ➡ Enter URL paths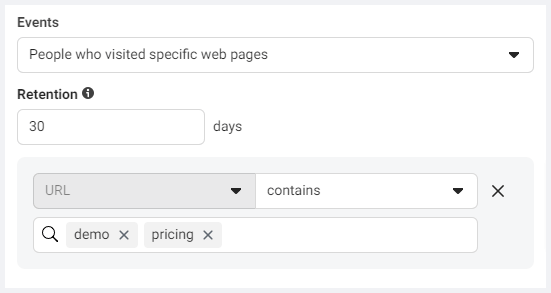 Then, start a campaign to this custom audience with ad creatives that other people talking about how awesome you are.
Testimonials work great, especially if you can put a face to the name. Awards in a relevant category work great, too.
Now's not the time for discounts or desperation.
2. Offer demo requests for high-intent audiences
Strategy: Conversation Ads + Intent Audience + Incentive
Creative: Personalized convo ads offering a gift card.
Ad Objective: Conversion / Lead Gen
Ad Channel: LinkedIn
I might not be a math guy, but here's a simple equation: Conversation Ads + Intent Audience + Gift Card = Ultimate combo of maximum interest.
You start with a high-intent audience—you can pull a list from Bombora based on broader browsing habits, or get a feed of visitors to your category's G2 page. For example, in Metadata you can pull up: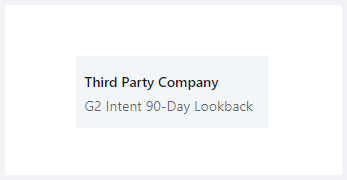 Then set up your Conversation Ads campaign to that specific list.
Convo Ad with an incentive:
Instead of making it broad, make it specific to them: Are you still looking at that software category? Can I help? Want a $50 Uber Eats gift card?
(I mean, work your copywriting magic, but you get the idea.)
3. Convert trial users
Strategy: Leverage product usage data to target accounts that are actively using their trial
Creative: Testimonials, Awards—ideally testimonials discussing how they upgraded their trial and benefits they've received.
Ad Objective: Conversion / Lead Gen
Ad Channel: LinkedIn/Facebook
If you're already leveraging product usage data, you should easily be able to pull a list of users within specific accounts who are actively using their trial (for example, "Days since Last Activity < 30").
Instead of lumping these accounts in with the rest of your custom audience or target list for your next demand gen campaign, separate them out so you can serve a hyper-relevant and timely creative.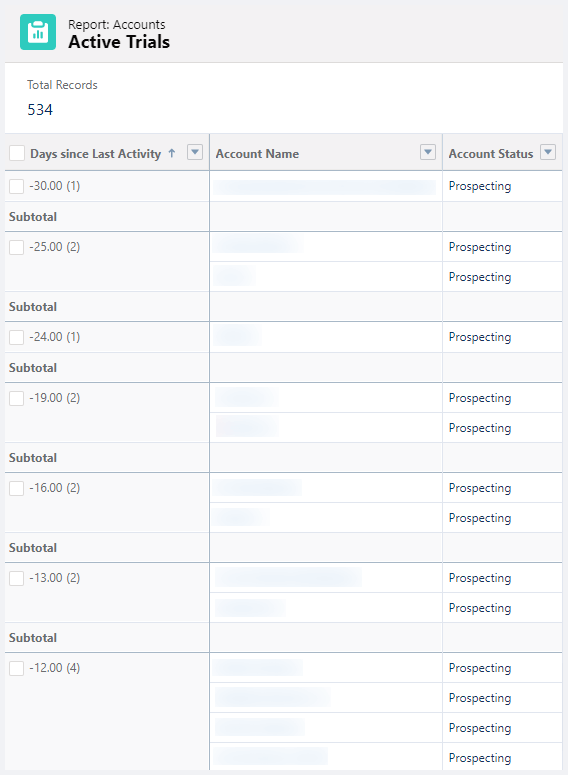 This approach (along with email drip sequences) is often reserved for re-engagement—but why not aim to convert some of your most engaged trial users?
4. Increase brand awareness via demand gen channels
Strategy: Promote helpful, specific-to-your-ICP content that doesn't sell anything. Retarget viewers based on video completion with trial and demo offers.
Creative: Educational, non-promotional content: an ICP-specific video, an industry report, an ungated deep dive guide, and so on.
Ad Objective: Video Views
Ad Channel: LinkedIn/Facebook
Capturing existing demand via Google and Capterra works for the time being. But what happens when these more direct channels get more saturated and more expensive?
Why not think outside the box before then?
With this campaign, you're more focused on capturing interest than leads—at least, initially.
First, take time to create a truly helpful piece of content. Let's take a video, for example.
Serve it to a wider audience on Facebook and LinkedIn, and watch for the number of people who finish watching the entire video. Suddenly you have a much more qualified shortlist even after casting a wide net.

Look for engagement on that creative (native to the platform—you're not looking for conversions just yet.)

From there, retarget that shorter list of leads with a follow-up offer.
ABM campaigns: dos and don'ts
Let's get this out of the way: ABM isn't just "air cover" for your sales team. You can (and should) get strategic with account-based campaigns.
Better yet: instead of treating ABM as entirely separate from demand gen, why not use it to both support demand gen efforts and experiment with more demand gen-esque tactics?
Overall, you're looking at awareness first, then engagement, then direct response. ABM can feed all three, even as it focuses on just a handful of key accounts.
Dos for ABM campaigns
1. Lead with content but set up strong intent scoring in the background.
Instead of aiming for a direct response right off the bat, take a slower approach and measure engagement along the way.
2. Adjust your outreach along the way.
Measure engagement within the account, and reach out with the right message at the right time. If you start with display ads to drive awareness, add in Conversation Ads once penetration is high enough (go from "nurture status" to active prospecting).
3. Experiment with channels.
Most people hear "ABM" and immediately think of direct mail or running display ads. They're far from the only things that will help you move forward with your accounts.
Don'ts for ABM campaigns
1. Run the same demand gen campaigns against a list of accounts.
If you're not aiming to appeal to the entire account, you're not doing ABM. You're doing demand gen with a smaller list.
2. Think you need an ABM platform to run ABM campaigns.
And I say that as a marketer selling what some consider an ABM platform. You can run account-based campaigns on your own, natively in LinkedIn and Facebook. See how it goes and if the approach even makes sense for your company.
3. Run ABM campaigns without coordinating with sales.
Consult your sales team both on who you're targeting and the messaging and offer that you're using. Coming off as uncoordinated will be off-putting for prospects.
2 ABM campaign examples
1. Keep the recurring revenue train going by re-engaging customers
Strategy: Pull a Salesforce report with company names, serve account-based ads ahead of renewal and expansion efforts.
Creative: Testimonials, Awards with company name mention
Ad Objective: Awareness ahead of renewal
Ad Channel: LinkedIn/Facebook
Let's be honest: usually, demand gen couldn't care less about existing customers.
It's not their fault. OKRs for demand gen typically double down on new acquisition, not renewals or expansion.
And, like most people, those in demand gen care about more than their numbers than the company numbers.
But that doesn't have to be the case. If ABM can run "air cover" for sales, why can't ABM run "air cover" for customer success?
Here's our take: allocate most of your campaign budget to Tier 1 customers, then a smaller fraction for Tier 2 and Tier 3 customers (with a wider audience).
Pull the company names from Salesforce, fill out your custom audience based on seniority and department (see the screenshot below), then push live and automate updates from Salesforce down the line.

Sales reps aren't going to tag everyone in the buying committee, so you need a tool that can automatically bridge the gap between Salesforce and your advertising platform.
2. Use intent data from G2 to populate new campaigns
Strategy: Integrate G2 with your Facebook and LinkedIn campaigns to get a fresh audience for your demo request campaigns.
Creative: Demo request
Ad Objective: Conversion/Leads
Ad Channel: LinkedIn/Facebook
This one's pretty cool, I'm not going to lie.
If you're a paying G2 customer, you can get a list of everyone who visits the category and comparison pages for your product. Better yet, with the API you can automatically throw them into campaigns, and update your audience on a daily basis.
Here's the ABM bit: instead of limiting the audience to direct visitors, you can expand it to include relevant buyers at the same target account.
With a bit of fancy footwork, you can also suppress the cookie pool so that it excludes current customers and competitors.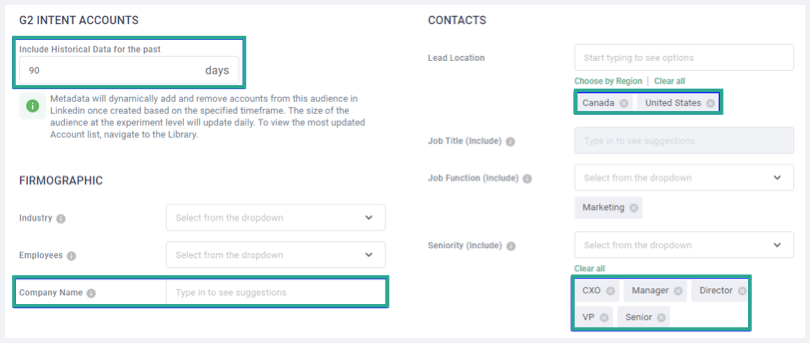 Example of building dynamic SFDC exclusion audience of customers in Metadata: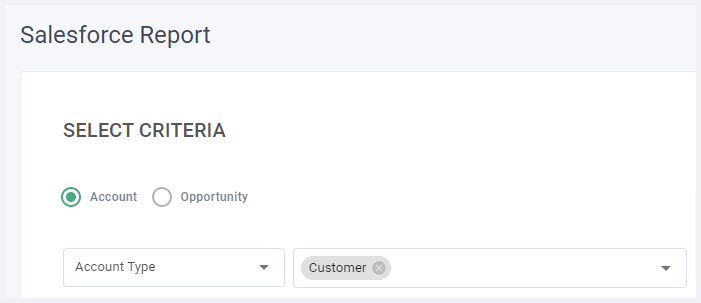 Just like your demand gen campaigns that rely on intent data, relying on G2 to feed your ABM campaign gives you the best possible audience to hit with a demo request. With this always-up-to-date and qualified audience, go for gold in your ad creatives.
Bringing it all together with measurement
So you've launched the new demand gen and ABM campaigns you borrowed from this post. Now what?
First, you need to make sure you're measuring the right things to show your impact to your boss (and your boss's boss).
It all depends (as much as I hate typing that) on the objective of the campaign: consumption vs. conversion. Find the right balance between the two objectives, because you need both leading and lagging indicators.
For leading indicators, you can measure ad engagement, traffic and scroll depth. It'll show you whether your audience is actually seeing and consuming your message. (And, yes, you can measure leads and MQLs too. Just don't make them the end-all-be-all of your success metrics.)
I recommend keeping it simple for lagging indicators too. Measure things like demo requests, opportunities created and pipeline/revenue created. Don't try to make the move overnight and jump directly to revenue. If you want to level up your measurement, you can measure things like average contract value, deal velocity and win rates.
Notice how we didn't mention influenced revenue or account engagement?
100% intentional. Why?
Because neither have a direct line to revenue.
And neither are things I would hang my hat on when showing our CEO or CFO. (Because they won't care.)
That's the high-level view of measurement.