Hello And Welcome
This is a blog post is a recap from the questions we weren't able to get to during the Q&A portion of our "2020 Sucked. Your Marketing in 2021 Doesn't Have To" webinar. Grab the slides and webinar recording here.
We've run gift campaigns before in exchange for meetings and found they rarely converted to opportunities and revenue. Have you found that to be the case too? HELLO

This can definitely be a drawback when exchanging gifts, and more importantly, people's time, for demo requests. The % of people coming to you with an immediate need or feeling any pain is low. HELLO TEST
We see a lower conversion rate to opportunity with this type of campaign, but we're able to make that work with our unit economics – and it works better than other tactics we've tried.
If you dangle an appealing carrot in front of me like donating to a charity of my choice or offering me a gift I find valuable in exchange for 45 minutes of my time, I'll probably take the meeting. Hello test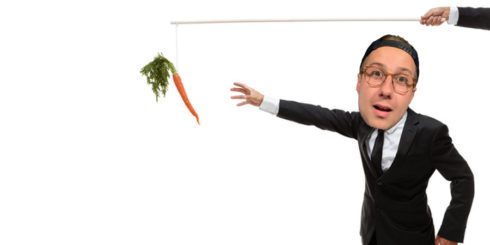 Sometimes to stay on top of what's in the market, primarily if I haven't heard of your product before, and other times because I see the need for your product. Just not right now.
You should first look at your cost-per-lead from any paid campaigns you're running to generate the demo requests, plus the cost of the gift. Then see how this compares to the cost-per-lead in your demand model and whether you can stomach this.
If you don't know your cost-per-lead or don't have a demand model, connect with me on LinkedIn, and I can help get you started.
Check your audience and see who you're targeting with your gift campaigns. If you have junior or mid-level people accepting gifts and you really need to get in contact with their boss, give them the gift after they made an intro and connected you with their boss.
Interestingly for us, the success of this type of campaign depends on the channel it's delivered in. We have high ROI when the offer is delivered using conversation ads on LinkedIn and negative ROI when the offer is delivered using traditional, direct response ads on Facebook and LinkedIn.
We used LinkedIn conversation ads last quarter and generated 100+ demo requests. Not a single person actually showed up to their demo. We were very thoughtful about building our audience. Any thoughts?

I'd recommend looking at three things:
The audience
The offer
The follow-up process
The audience
Is it a list of target accounts with job titles? Did you use demographic/firmographic criteria to cast a wider net? Did you layer on any technographic data? What about intent data?
Make sure you have a good answer to all of the above questions. There are so many ways to tighten (and sometimes widen) your audience for any paid campaign.
The offer
Outside of the demo itself – what's in it for your target audience? How creative and relevant is the offer? Are you using a gift to get them to agree to the meeting?
Using conversation ads to schedule (and hold) demos can be difficult if you don't have a compelling reason for the person to show up.
Especially if it's cold outreach and the person isn't familiar with you, who your company is, and how your product can make their lives easier.
The follow-up process
This is the most important thing to look at here, by far.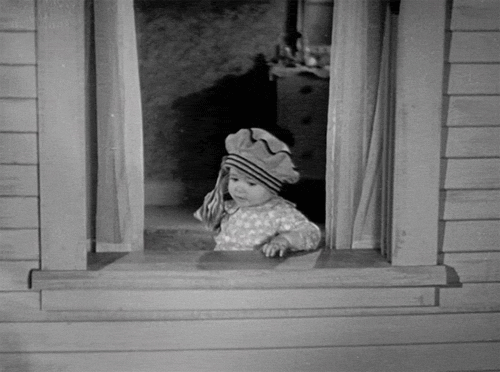 After someone requests a demo from your conversation ad, what happens next? How quickly are they followed up with? How many attempts are made to get in contact with them? Over what time frame?
You can have the best conversation ads in the world, but without a solid follow-up process in place, you shouldn't write this tactic off just yet.
You also need to keep your Sales team involved every step of the way here, so they know who you're targeting, how the conversation ad campaign works, and what they need to do when they see a new demo request come in.
Finally, the 600lb gorilla in the room could be a miss on product-market fit.
Any tips on connecting LinkedIn Lead Gen Forms to your marketing automation platform and content management system? We've been relying on manual exports and HATE IT.
Manual exports and being stuck on the .csv hamster wheel is the WORST. I feel your pain because I've lived it before.
The good news is there's definitely a better and less painful way to do this.
For starters – we use Hubspot as our marketing automation platform and WordPress as our content management platform. We also use Salesforce as our CRM.
LinkedIn Lead Gen Forms integrate with Marketo, Pardot, Eloqua, plus a few others here.
From a data flow perspective – our conversions from LinkedIn Lead Gen Forms sync from LinkedIn to Hubspot, then from Hubspot to Salesforce with the bi-directional sync we have enabled.
We use a Hubspot workflow that looks for the form submission from the LinkedIn Lead Gen Form. This acts as the contact enrollment trigger.
Make sure to remember how you named your Lead Gen Form before looking for the form in Hubspot when you set up the trigger.
All forms from LinkedIn Lead Gen Forms start with "Lead ad:" in Hubspot. Our Lead Gen Form was named "DoorDash Demo 3 – Apr-2020" in LinkedIn. So enter "Lead ad: DoorDash Demo 3 – Apr-2020" like the screenshot here: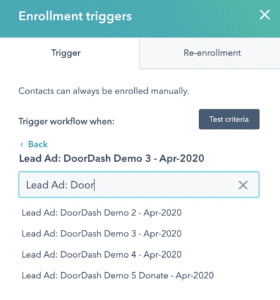 Once you have this trigger in place, you can run the rest of the workflow based on whatever you need it to do.
In this case – we use the workflow to populate information like recent UTM fields, their responses to custom questions in the Lead Gen Form with corresponding custom fields in Hubspot.
We also use a final custom field to suggest initial product fit for our SDRs and AEs.
The performance will definitely depend on your messaging and the type of offer.
But I can speak from my own experience using both conversation ads and sponsored content ads at Metadata.
We've only used conversation ads to generate demo requests for our sales team. And like we mentioned during the webinar, we've seen a whole lot of success with them.
We run sponsored content campaigns to promote educational pages on our website. We intentionally don't gate anything here because we're trying to drive awareness within our target account lists.
We're using each ad type for different reasons. Given our average contract value, we haven't seen sponsored content ads perform well when generating demo requests.
As of right now – our customers can build audiences for their conversation ad campaigns through the Metadata platform. But they can't launch these campaigns directly from the platform.
It's in our product roadmap, and we're actively working on rolling this out in 2021.
What's the ideal video length for paid social campaigns?

The honest answer is we originally intended to include this in our trends analysis. But we didn't have enough data for this to really be statistically significant.
That being said – 30 seconds should be the absolute max length for any videos used in your campaigns. We typically recommend anywhere between 6-15 seconds.
Vidyard knows a thing or two about video (disclaimer: we aren't customers). They have an incredibly comprehensive blog post on all things video length here.
One of the 2021 trends from your recent B2B marketing survey was Martech consolidation. Can you elaborate on that?

If you do a quick Google search – you'll notice the Martech consolidation "trend" has appeared on many trend/prediction posts over the last few years. It's not anything new.
The Martech landscape continues to grow every year. There are too many tools in the market. We're overwhelmed.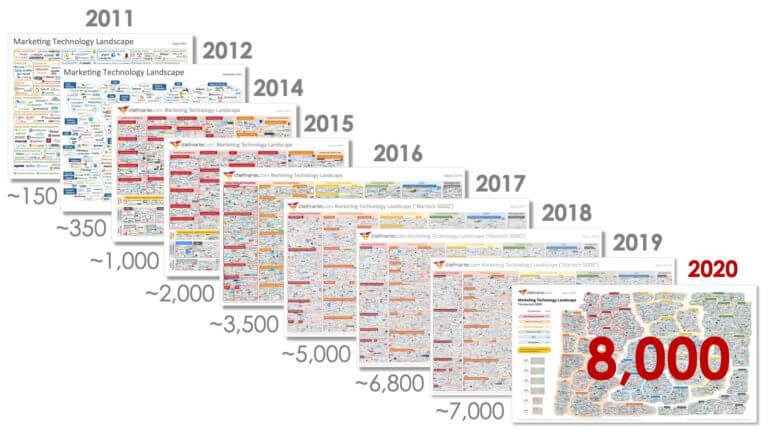 It basically comes down to this:
Marketers are often fascinated by shiny new tools and waste a whole lot of money on them
Marketing budgets were slashed at the start of the pandemic. No one really knows when they may get their pre-pandemic budget back
Marketers are being forced to do more with less, get the most out of their tech investments and focus on what actually works
Whether it means getting rid of a tool that doesn't help you generate more revenue or replacing a tool with a more manual process that still allows you to get by right now, demand marketers are going to look hard at each item in their 2021 budgets.
Especially when this budget can be reallocated to your program budget.
I'd love to hear a comparison of Facebook and LinkedIn for B2B. Are you seeing a lower CPL on Facebook with similar lead quality?

Like a lot of our answers, "it depends."
Generally, we see CPLs of around 10-50% less on Facebook. However, some of our customers get lower CPLs on LinkedIn, and some get lower CPLs on Facebook – it's not an "always lower on Facebook" thing.
In terms of lead quality, we don't see a big difference between LinkedIn and Facebook. But this is primarily because of how we build audiences in these two ad channels using the Metadata platform.
We can use standard firmographic and job title targeting across LinkedIn and Facebook, targeting the same people without using lookalike audiences or personal-interest targeting.
For our customers, we always recommend experimenting across both ad channels to see which will have the most significant impact on your KPIs.