PLAYBOOK:
Making the Jump from Lead Gen to Demand Gen
DESCRIPTION

Want to pivot from content lead gen to demand gen? It can be a terrifying experience at first, and this playbook outlines how we at Armorblox successfully made the shift early on.

CHANNEL

LinkedIn Ads, Facebook Ads

OBJECTIVE

Pipeline Generation
Hey there, my name is Abdallah Al-Hakim (LI profile), Senior Director of Revenue Operations and Demand Generation Strategy at Armorblox, and I'm Heather Samee (LI profile), Growth Marketing Manager at Armorblox.
Early on we found success with an account based approach where our business development representatives (BDRs) team would outbound into companies based on intent levels.
The fact that inbound lead follow up from gated content was time consuming and had lower conversion rates (1-2%) compared to our account based approach meant it was time to change.
Changing our approach initially wasn't easy. We had to balance solving for the needs of today (giving our BDRs leads) and allowing this new motion adequate time (3-6 months).
We needed to be prepared to report lower MQL numbers because getting leads requesting a demo (i.e. meeting with sales) is a bigger ask than offering gated content, but we figured that BDRs were busy enough with an account-intent based approach that we could afford around 3 months before getting the machine really working.
This playbook documents how we made that initial shift, so if you're early on and considering following a similar path, this playbook is for you!
---
How It Works
Get buy in from the CEO
Refine paid social strategy
Optimize audience targeting
Scale demo offers with incentives
Expand across channels
---
The Playbook
Get buy in from the CEO
Making the shift from content lead generation to demand creation isn't as simple as just removing gates from your offers.
This is an organizational change that requires buy-in from the executive level.
The primary idea behind ungating the content is that you'll have less total leads but you'll be able to educate more of your target audience as there is less friction to consumption.
In other words if you have a 10% conversion rate on a whitepaper, 90% of people will never read it, and of the 10% maybe only 5% actually read through.
Just by removing the gate you could potentially increase your consumption rate to 40~50% making the content more accessible, allowing you to further educate your audience.
With that being said, when you're traditionally running a content lead generation model this means you have a larger BDR/SDR team that needs leads to follow up with.
It's really important to get executive buy-in and level set expectations on less total lead volume but more importantly an increased volume in high-intent demo requests.
Refine paid social strategy
Once we had executive buy-in we refined our paid social strategy as follows:
| | | | |
| --- | --- | --- | --- |
| | Budget | Channels | Objective |
| Demand Gen | 50% | LinkedIn Ads and Facebook | Educate our target audiencevia educational "How to" content and build our remarketing lists. |
| Demo Requests | 50% | LinkedIn Ads | Capture as much high-intent traffic possible to help offsite lead volume loss from gated content. |
Initially we wanted to focus exclusively on LinkedIn for demo requests as we knew our audience was there and the targeting was most precise. However, we did experiment with Facebook and Linkedin as channels for created awareness.
The budget was also split 50/50 due to the fact that we weren't sure what would perform best and wanted to give each equal opportunity (today it looks more like 65% Demo, 35% Awareness).
All of our Demand Creation campaigns used campaign objectives such as:
Reach
Engagement
Website Visits
In order to take advantage of lower CPM/CPC costs.
While our Demo Request campaigns focused on objectives such as:
Conversions
Lead Generation
Specifically, for conversions – we were measuring how many inbound leads became opportunities. Main metric for us became "cost per triggered opportunity" and "cost per influenced opportunity".
Optimize audience targeting
Once our updated paid social strategy was implemented it had mixed results with high lead volume (which is good) but poor quality leads (which is bad!) at first launch.
Over the course of 3-months we consistently kept optimizing our audience targeting.
Here's 5 things we did to improve our targeting:
Leverage intent audience sources such as 6Sense.
Retarget engaged accounts in Salesforce dynamically with Metadata.
Add relevant exclusions after reviewing titles from demo request leads.
Target specific job titles and industries with prospecting campaigns.
Exclude employees, competitors, and other suppression lists.
This was a back and forth process but absolutely critical to get right.
Scale demos with incentives
Once we were confident in our audience targeting we decided to try scaling demos further with incentives.
IMPORTANT: Don't implement this step until you're confident in your ability to target your audience. If not you'll end up offering incentives to everyone.
Offering incentives allowed us to unlock another level of high-intent lead volume we didn't think was possible.
We decided to follow the lead of the Metadata team and implemented conversation and in-feed sponsored content ads offering demos with a $100 Amazon gift card incentive.
Check out these playbooks to learn more about implementing these campaigns:
These campaigns have been and continue to be a major driver of pipeline growth for us.
Allowing our demand creation campaigns the time required to have an impact without sacrificing the ability to meet our current quarter goals.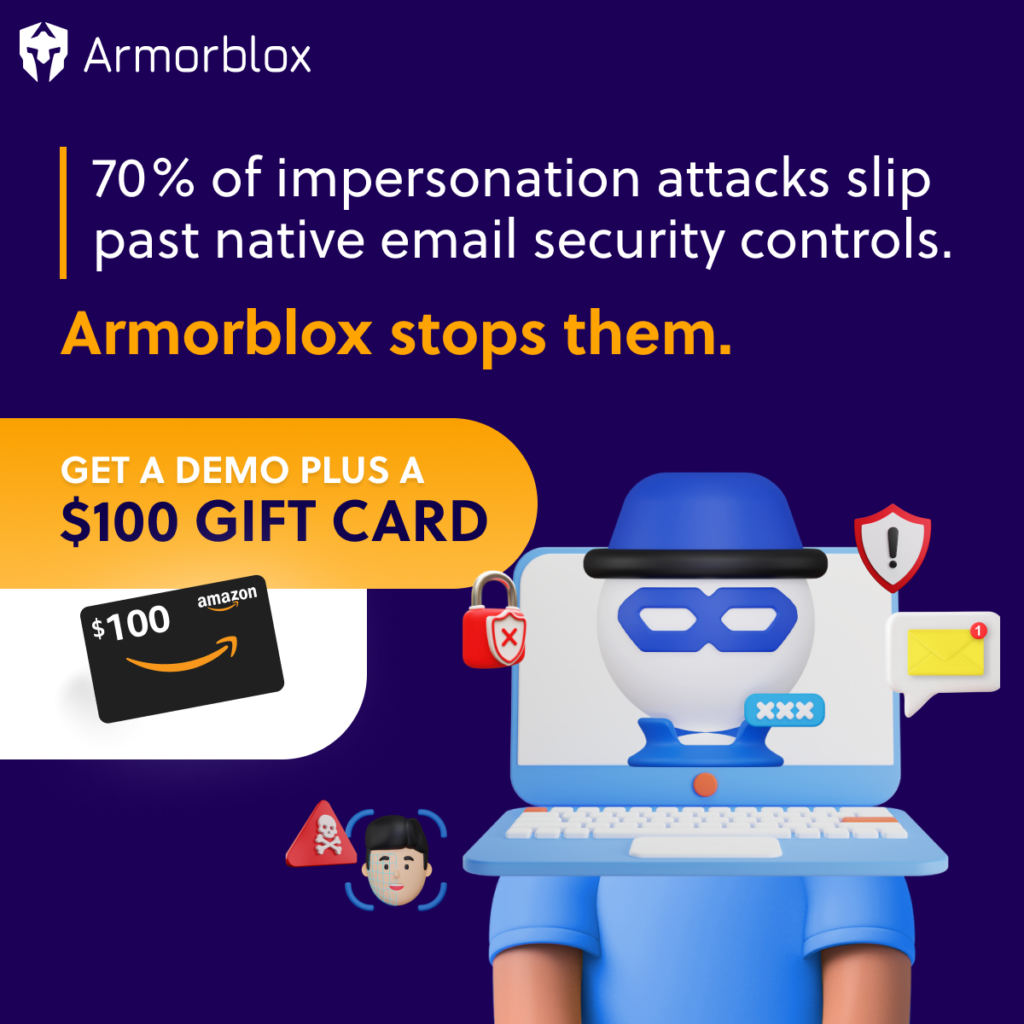 Expand across channels
After successfully scaling incentived demos on LinkedIn, our next logical step was to expand on Facebook (using MetaMatch made this step possible).
IMPORTANT NOTE: We also confidently made the shift to Facebook given the strong engagement we saw with our target audience on our brand awareness ads. This engagement was based on Ads interactions but more importantly on audience engagement once they came to our website.
If you're unsure of leveraging a new channel consider running awareness campaigns first before conversion to test audience engagement. You'll pay lower costs with awareness-based campaign objectives.
Leveraging Metadata's MetaMatch audiences we could target the following on Facebook:
6Sense accounts in specific intent stages.
Re-engaged Salesforce accounts.
Technical job titles for prospecting.
Essentially taking the same targeting we had on LinkedIn and carrying it over to Facebook.
Allowing us additional visibility for a 61% decrease in CPC prices and 76% decrease in CPMs.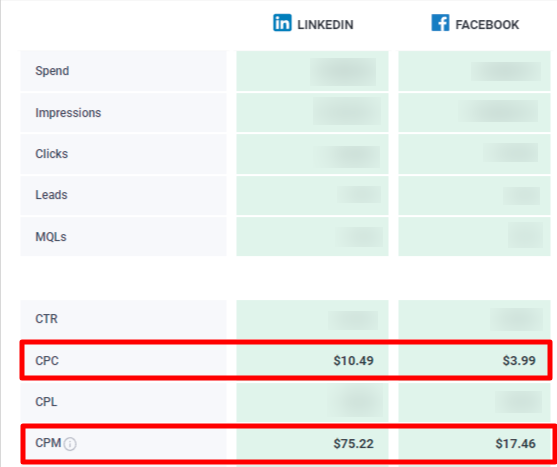 ---
The Results
The change in strategy occurred at the beginning of Q3 (August 2022) and we saw a:
120% increase in triggered opportunities
49% decrease in cost per triggered opportunity
105% increase in lead to triggered opportunity
We started off with 143 experiments in Metadata and ended up with 25 (82% decrease!) the level of experimentation required can't be understated.
Remember this is a process that involves continuous refinement, don't be alarmed if it doesn't work right away. Give it time, and optimize accordingly.
Resources
Don't just take our word for it
Quick design & launch of campaigns
Automated optimization & budget shifting. Clear visibility into key metrics & spend. Easy experimentation to help you course-correct quicker
Metadata has been the most efficient platform
for managing LinkedIn and Google ads all in one place. I can easily manage audiences, ads, creatives, offers, and more. The budget grouping allows me to control how much spend to allocate by campaigns, geos, and more. The best thing is I can see all of our results in the various reporting functionalities that Metadata offers to make quick adjustments on the fly
Verified User in Computer Software
The ability to launch campaigns simultaneously across LinkedIn, Facebook, and Google Ads is incredible
It saves countless hours of duplicitous work and provides unmatched visibility into the best-performing channels.